Matthew Millman
Located on Winchester Boulevard at Santana Row, this six-story building houses approximately 236,000 square feet of office and retail space. With its proximity to Silicon Valley and the various amenities of Santana Row (parks, plazas, fitness, luxury residential, and retail), the new office building houses a tech company providing outdoor meeting space and rooftop amenities. The landscape for Santana Row Lot 11 connects to the existing Santana Row to the northeast and is situated at the corner of Olsen and Winchester Avenues as part of a commercially active environment.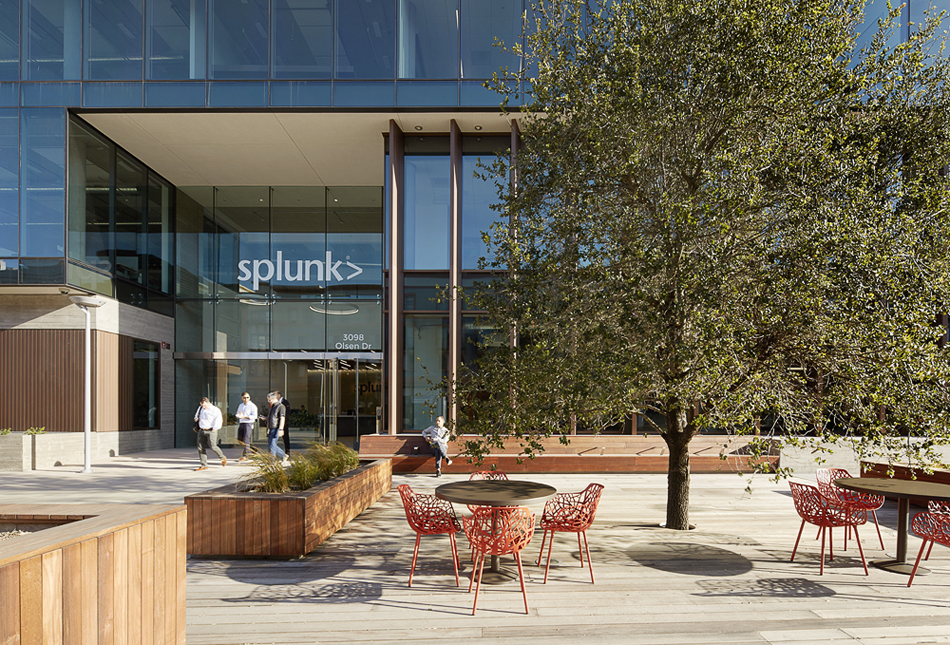 Matthew Millman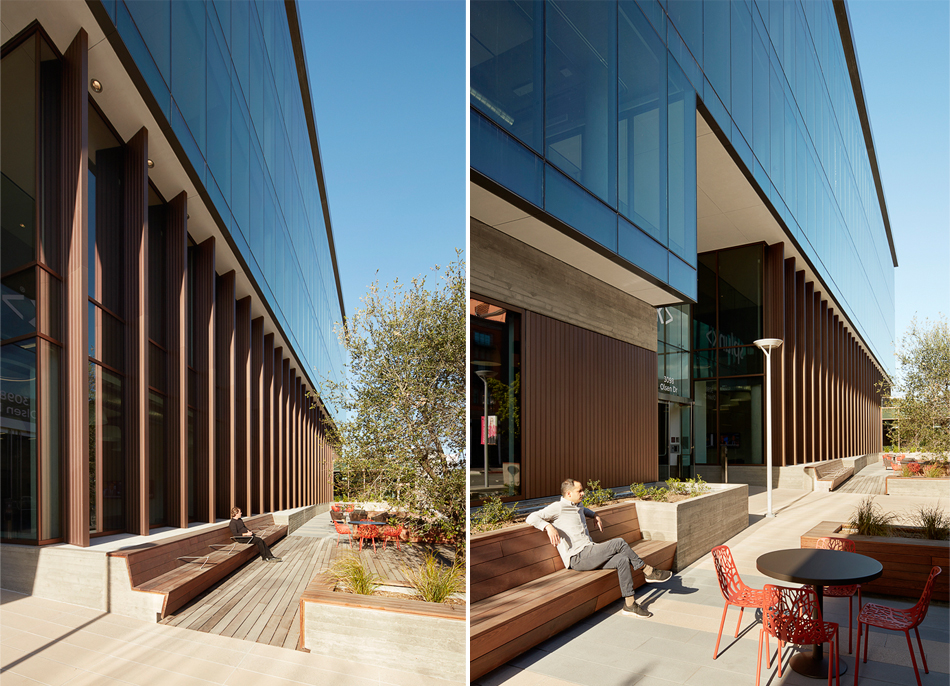 Matthew Millman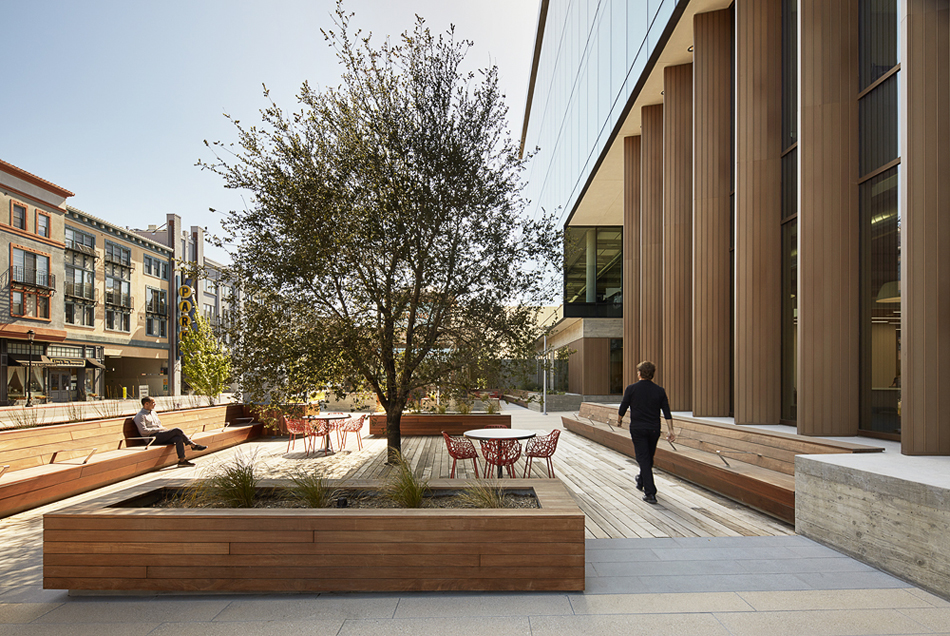 Matthew Millman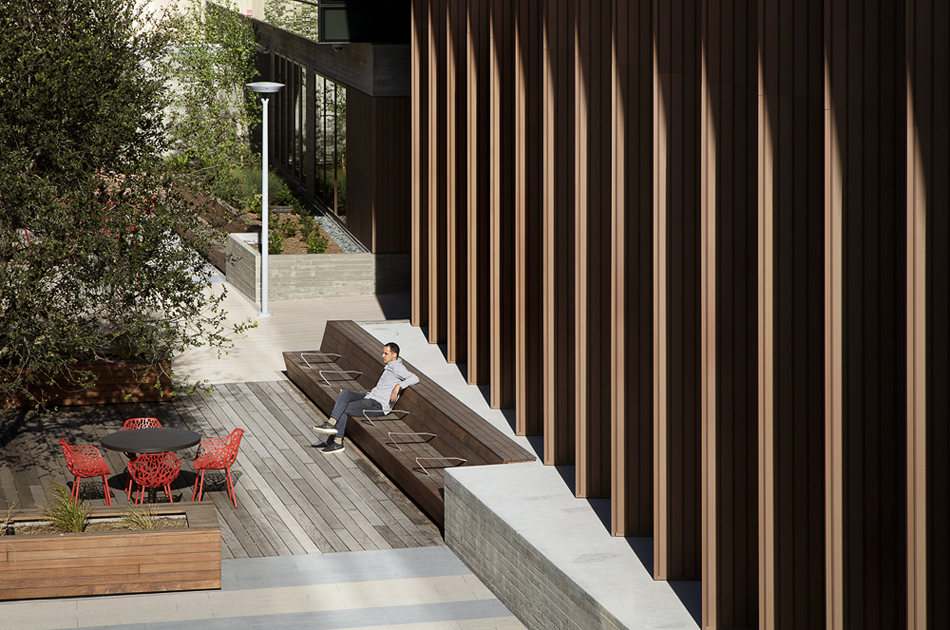 Matthew Millman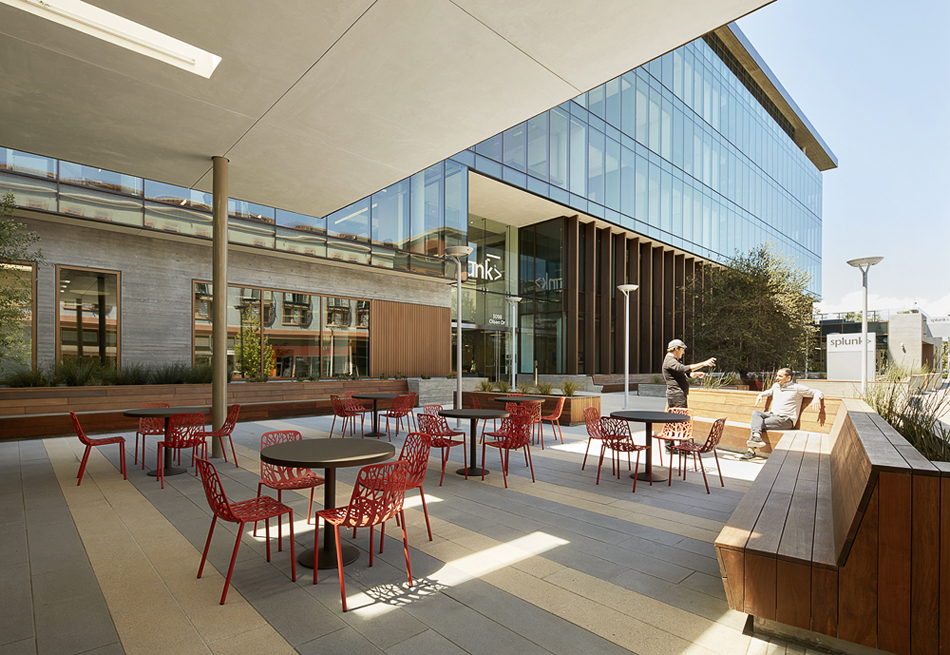 Matthew Millman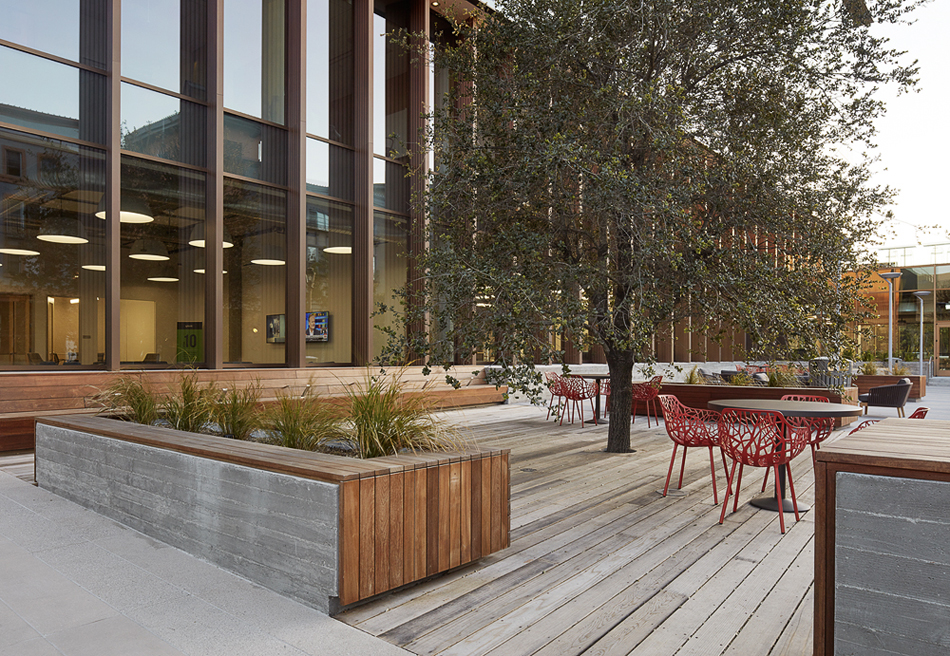 Matthew Millman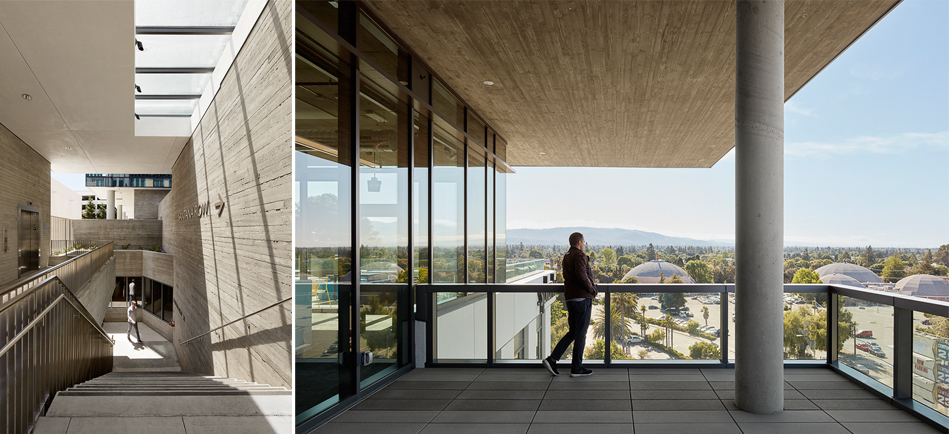 Matthew Millman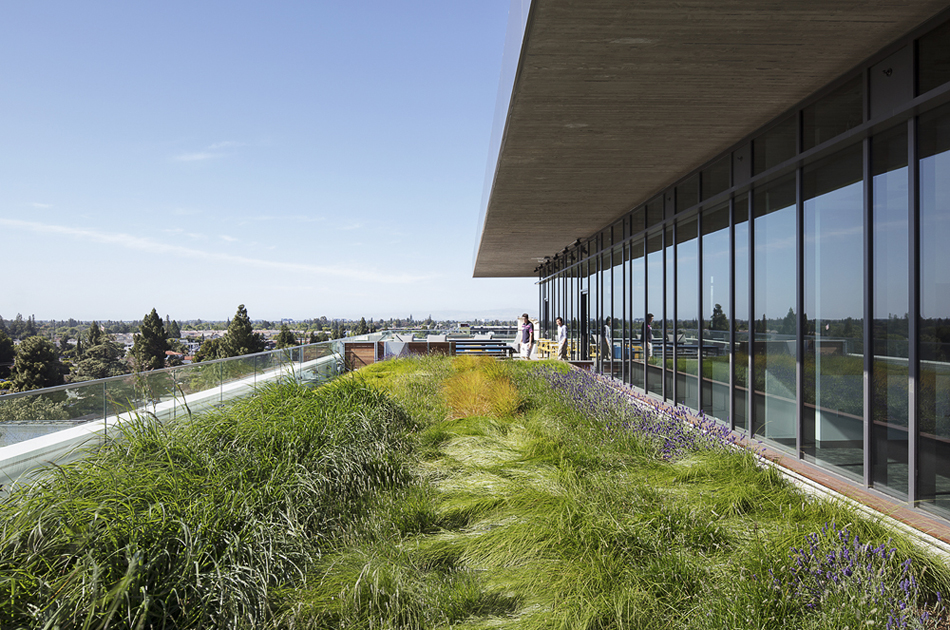 Matthew Millman
Matthew Millman
Matthew Millman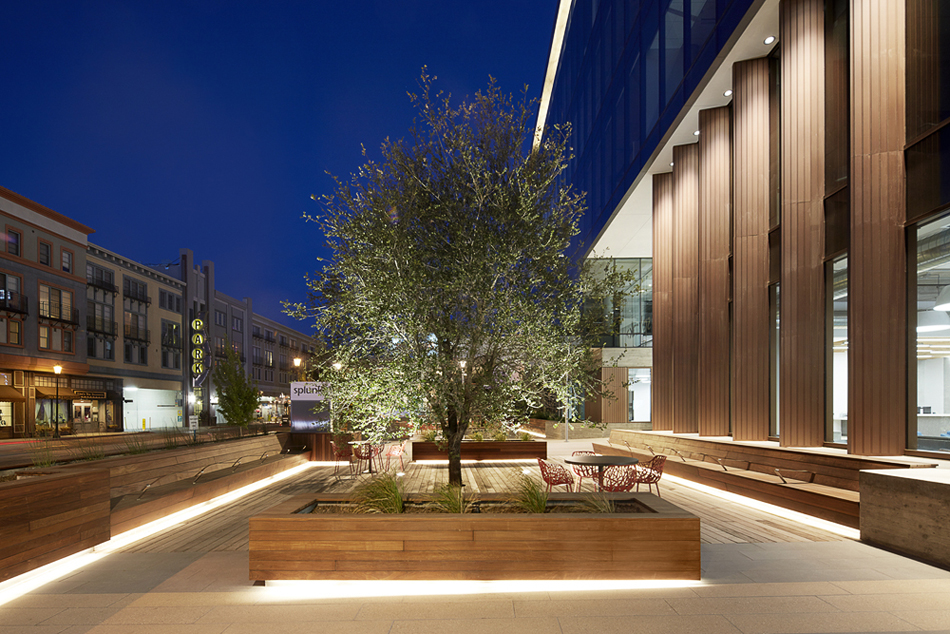 SITE: San Jose, CA
SCOPE: Entry Plaza, Streetscape design
TEAM: WRNS Studio (Architects), IA (Landscape)
DATE: 2016
The landscape is designed to enhance and connect the pedestrian experience to the existing shopping district, while also providing site-wide storm-water treatment. The landscape is situated primarily over building structure (underground parking) and therefore all planting is either in raised planters or recessed into structure below the first level. The planters are clad with wood to create a wood-lined "barge"-like container, supporting a series of smaller outdoor rooms. Wood seating is integrated into the patio for a small retail space and under the oak tree where refuge from the hot summer sun is found. The new street tree planting on Olsen and Winchester, and the planting throughout the project is predominantly native and/or climate adapted planting including a native oak, under-story grasses and perennials, and ground-covering plant types.