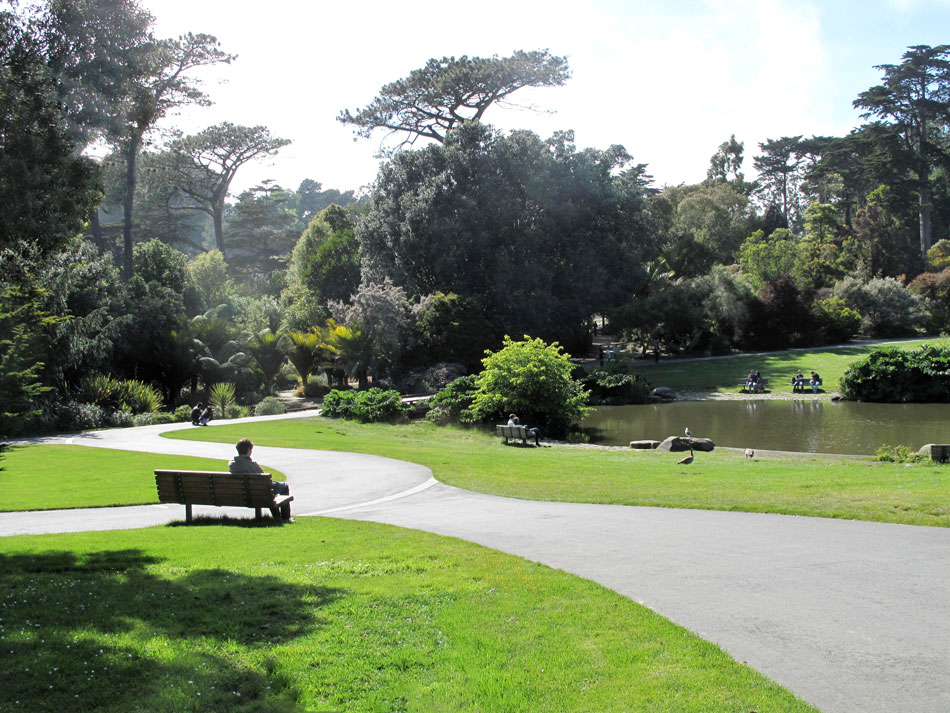 The pathway improvements at the San Francisco Botanical Garden within Golden Gate Park is a project that replaces the aging pathway infrastructure built in the 1950's and 60's with new alignments to improve garden-wide way finding and ADA accessibility. Four newly defined pathway circulation loops were proposed. They incorporate or replace the existing paths within the Botanical Garden, while providing access to previously less traveled gardens through the design of boardwalks and meandering stone walled paths. The sensitivity of existing mature trees and the valuable plant collections were critical parameters in the design, as well as the intent to replace redundant or overly wide pathways with plantable garden expansion.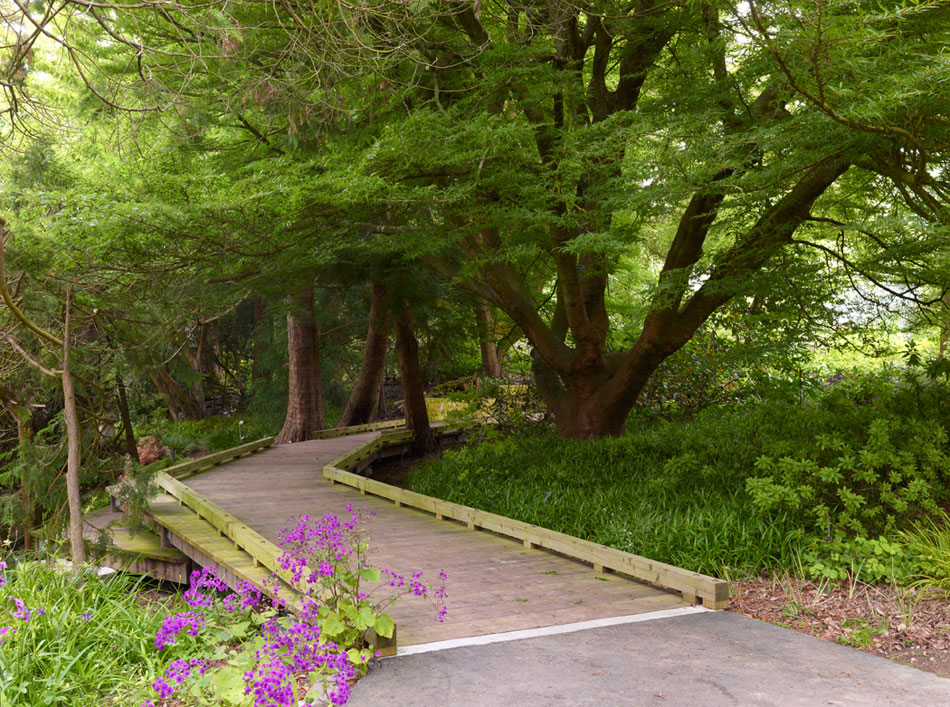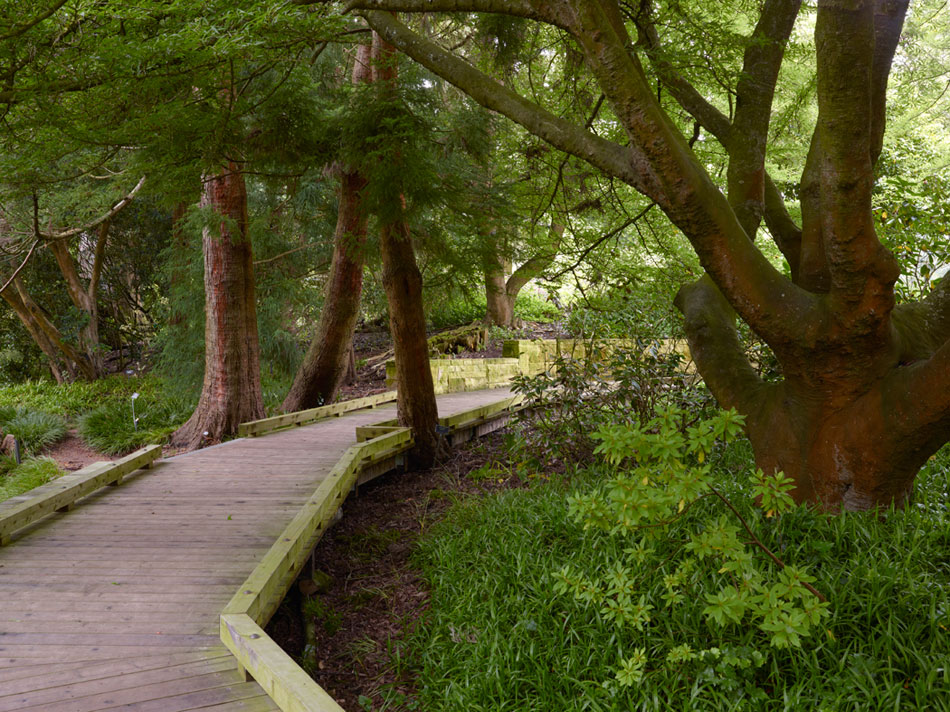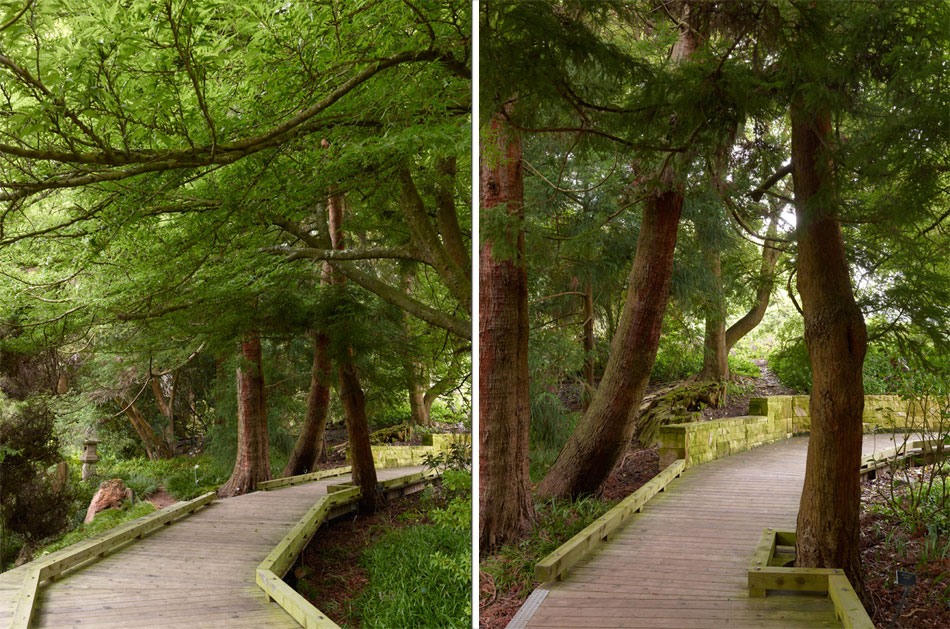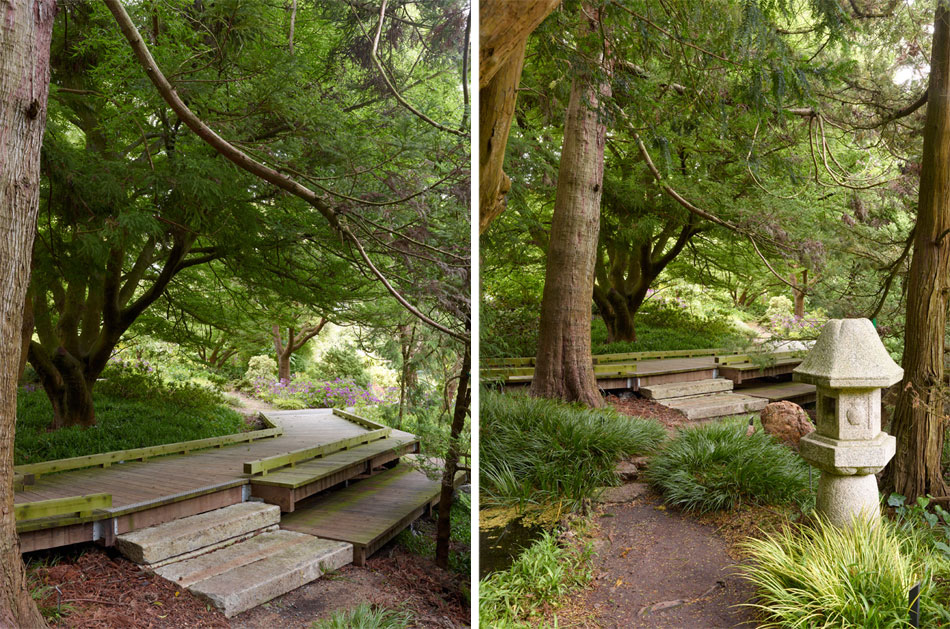 Marion Brenner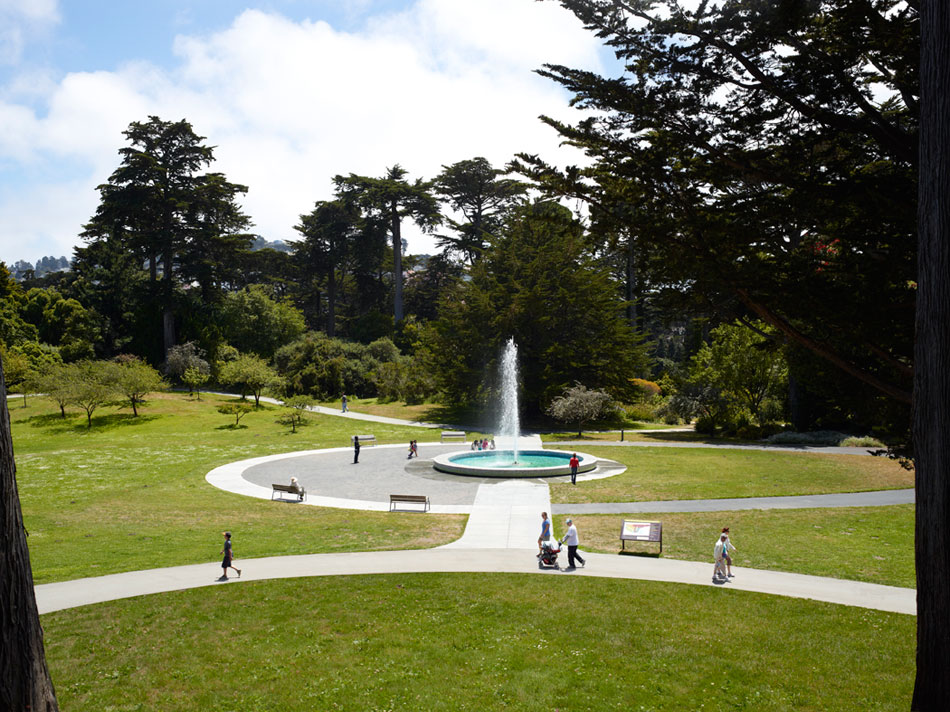 Marion Brenner
Marion Brenner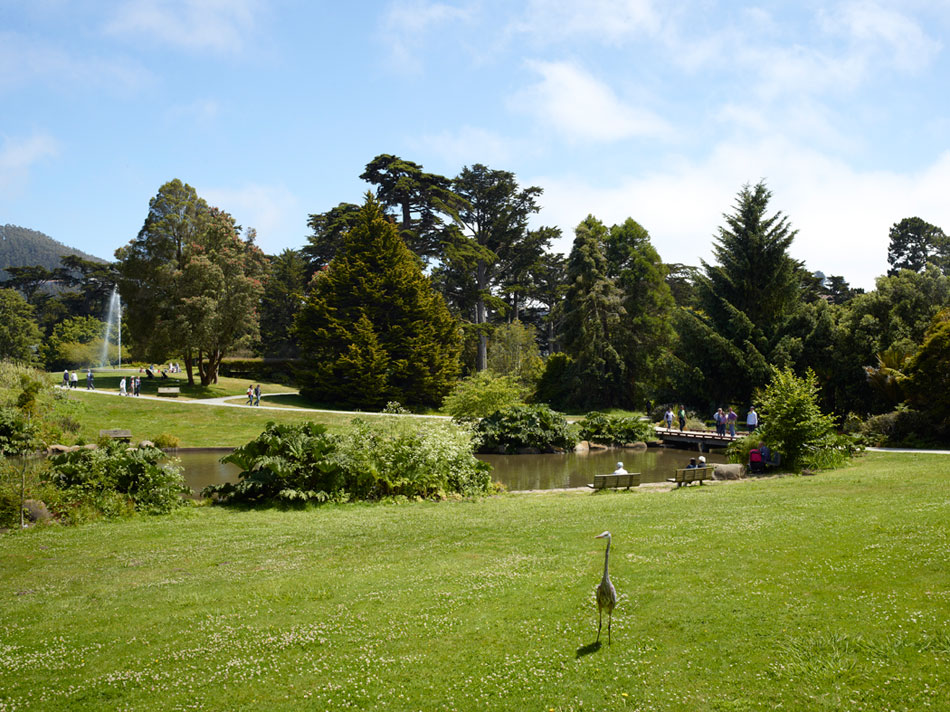 Marion Brenner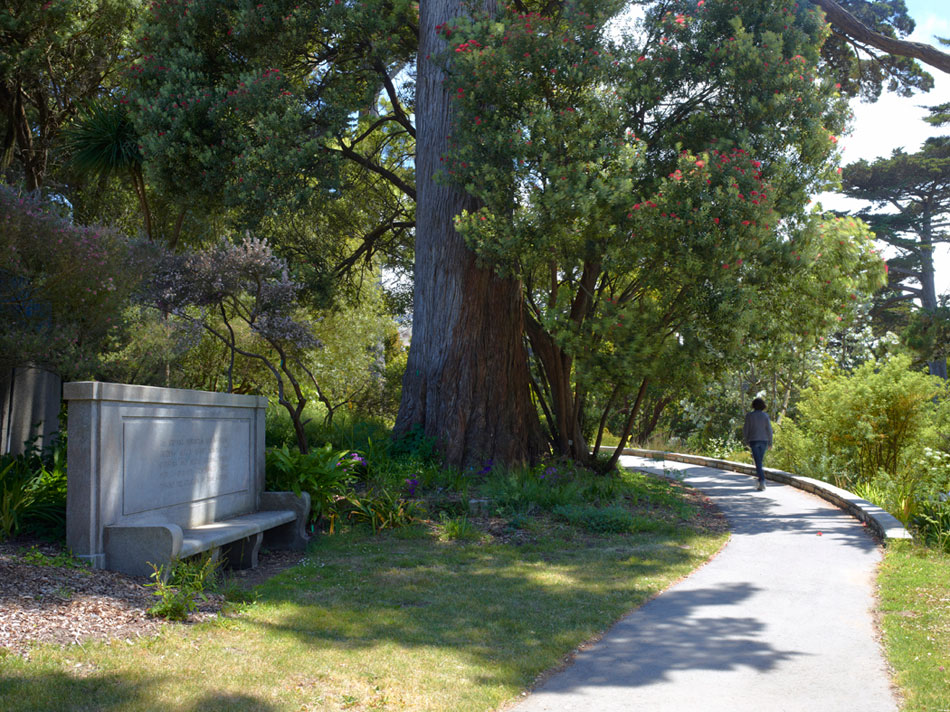 Marion Brenner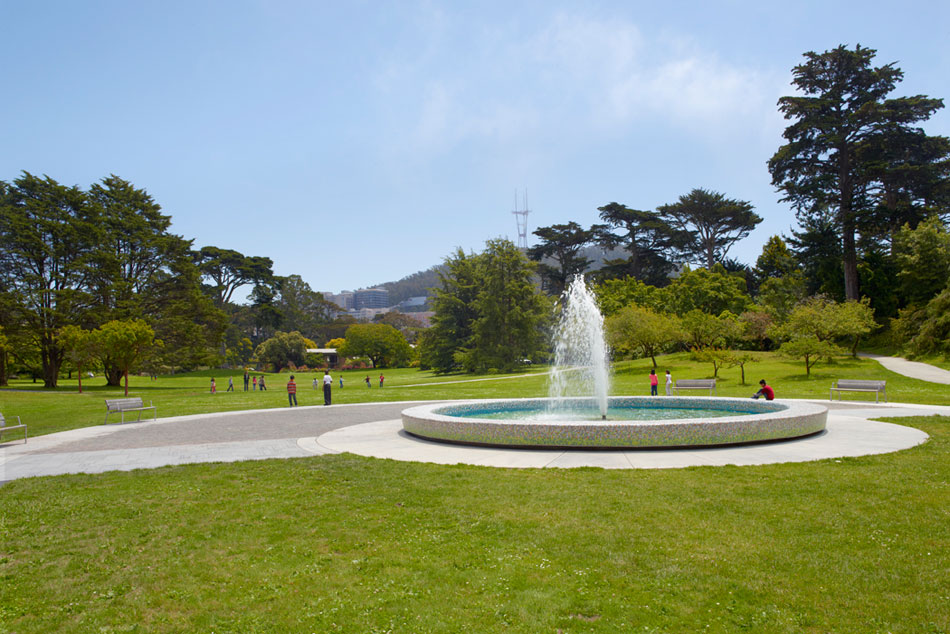 Marion Brenner
SITE: San Francisco, CA
SCOPE: SF Botanical Garden Pathways
DATE: Completed 2011
The project re-defines path hierarchy improves separation of service vehicles from visitors and improves the clarity of way-finding through the use of headers, path markers, and layout all of which help to reinforce directional signage. The Botanical Garden is considered a sensitive environment with respect to the placement of new pathway pavement. The pathway improvements were carefully phased to be carried out so as to reduce negative impacts to this resource that is vital to the Botanical Garden Society's Mission: the collection and display of plants. The design and construction process was guided by and structured around tree protection, arborist monitoring and consultation with collection curatorial and gardening staff.