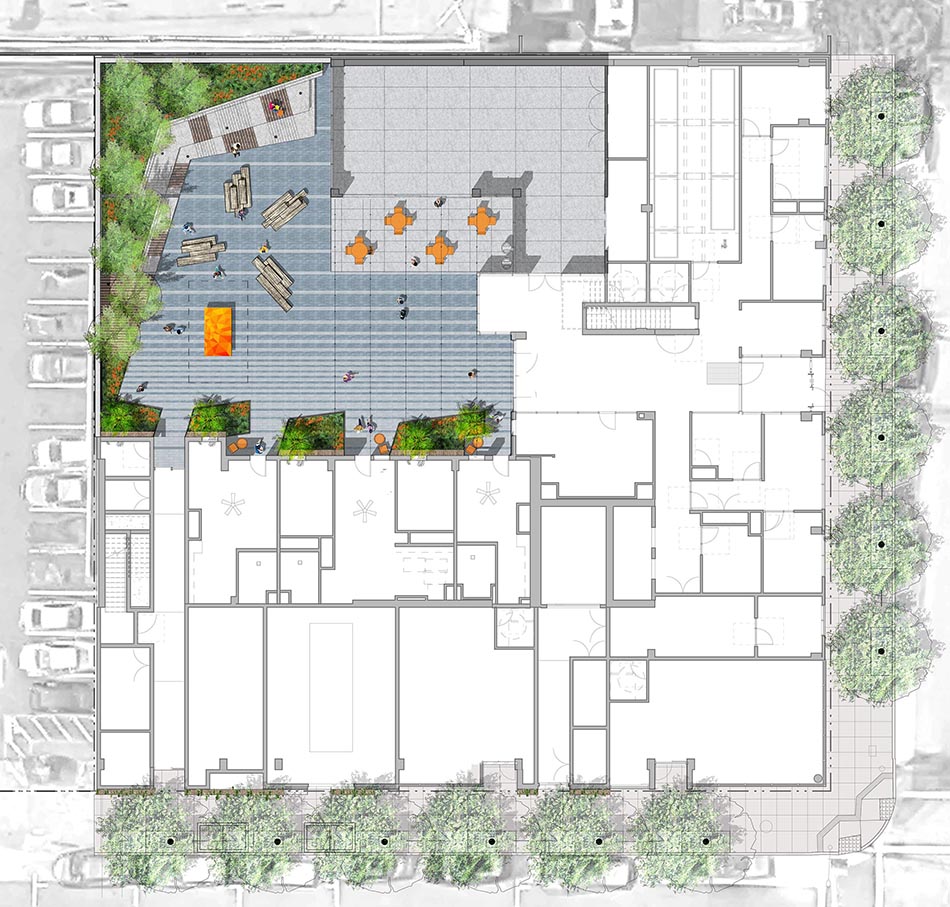 Located in the Tenderloin neighborhood of San Francisco, 500 Turk Street is a new mixed-use development comprised of 108 units of 100% affordable housing for formerly homeless residents, and ground floor retail space, with a shared courtyard, community room, and rooftop urban agriculture. The courtyard landscape is a welcoming, playful environment that fosters a sense of community for the building's residents and contributes to environmental resiliency through the use of permeable paving throughout the courtyard and a soil support system in the streetscape to improve the viability of the urban forest.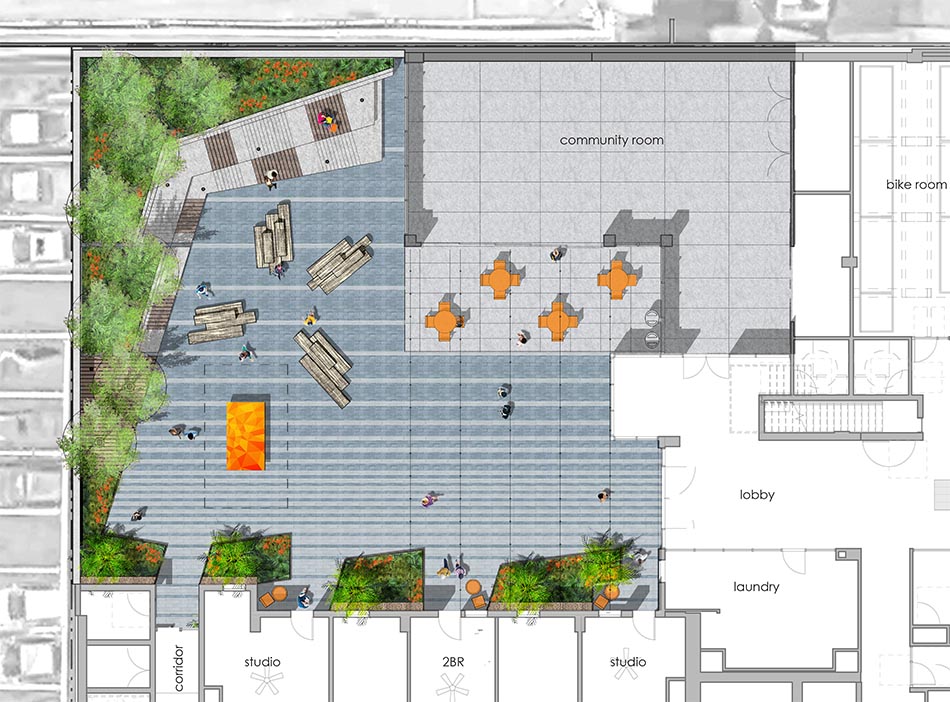 With close programmatic connections to the surrounding community-oriented ground floor spaces – the interior courtyard landscape treats storm water with permeable concrete paving, deep stepped plantings, while providing seating, lighting, playful elements and integral furnishings. As an enclosed space, focus was put into activating each of the surrounding walls through visually engaging concrete design, textures and reflective surfaces, lighting, and artwork.

The courtyard serves different functions including a planting & seating area with lush plantings around the perimeter of the tiered seating; a passive play area that features moveable, sculptural wooden logs for imaginative play, lounging, and socializing; an active play area with permanent, painted steel ping-pong table; and an outdoor dining area that is adjacent to the community room for gathering and sharing meals. Lighting will be incorporated into furnishings walls as well as a ceiling of overhead festoon lighting, creating an intimate, relaxed atmosphere for everyone to share.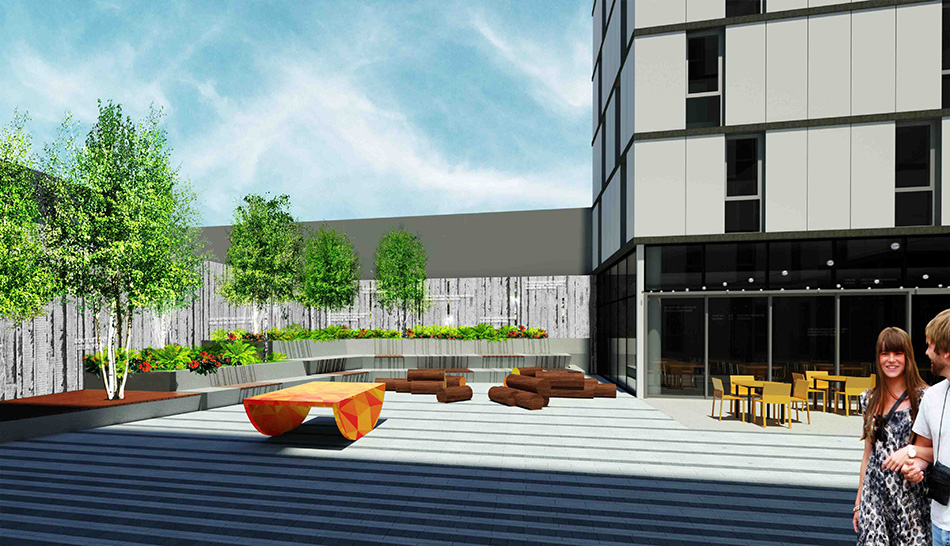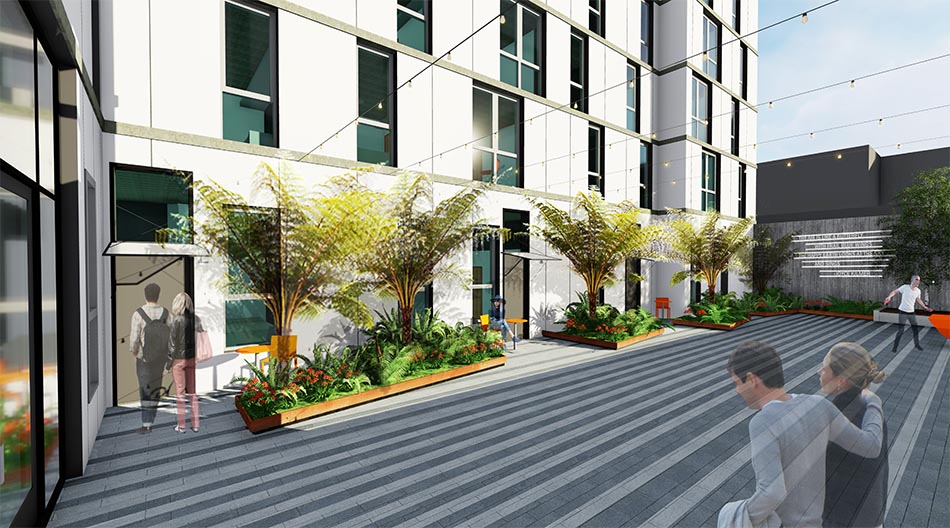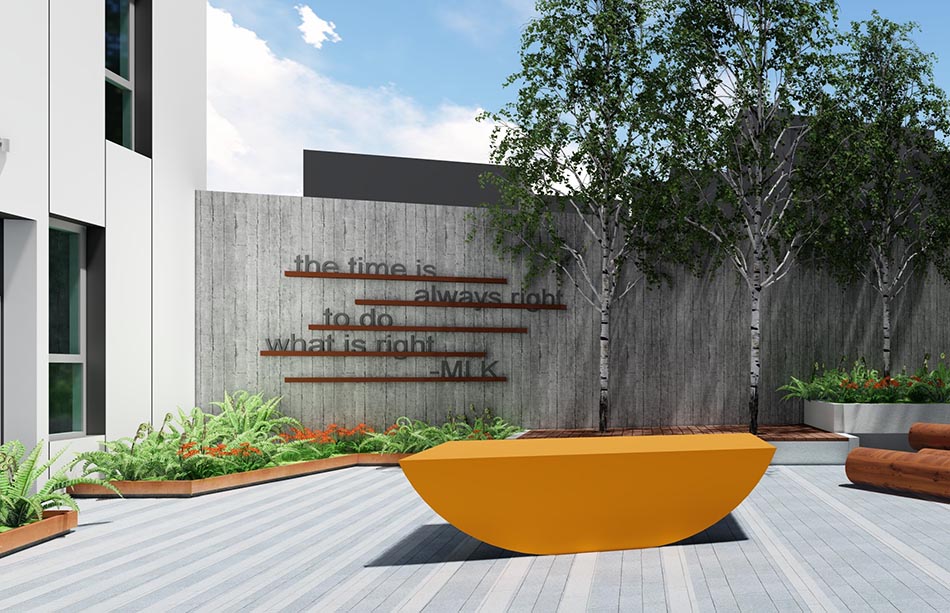 Completed: In Progress
LOCATION: Tenderloin Neighborhood, San Francisco