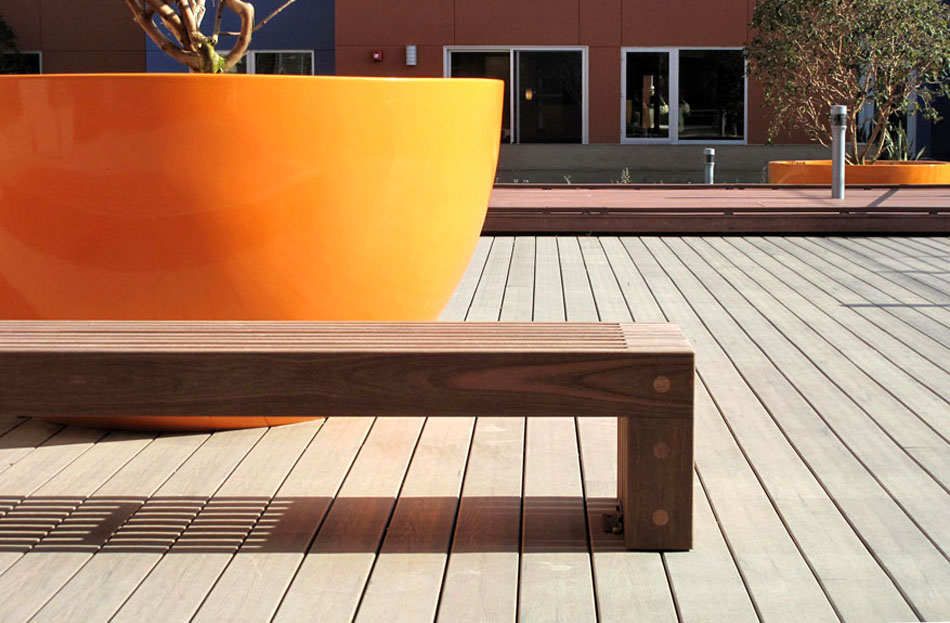 The Mission District is the true heart of San Francisco's cultural and ethnic diversity, where higher urban density results in a conspicuous lack of green spaces. New PUC on-site water management regulations, and the compelling lack of park space for children, called for a soft solution – one that leverages the full 6,000 square foot on-podium courtyard to create a lush, vibrant focus for the 60 unit community living entirely atop a 40,000 square foot pharmacy.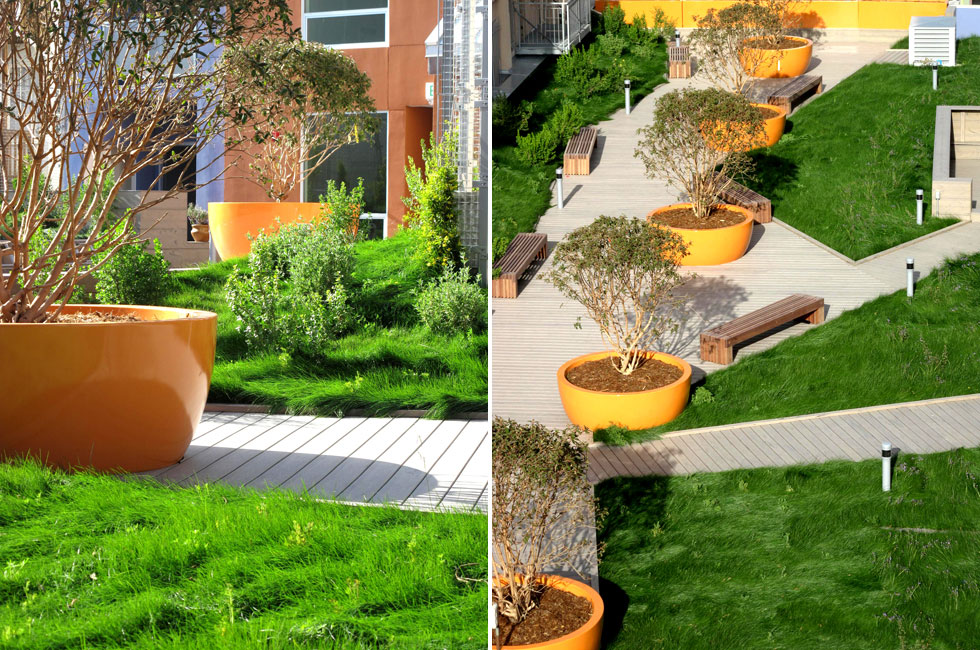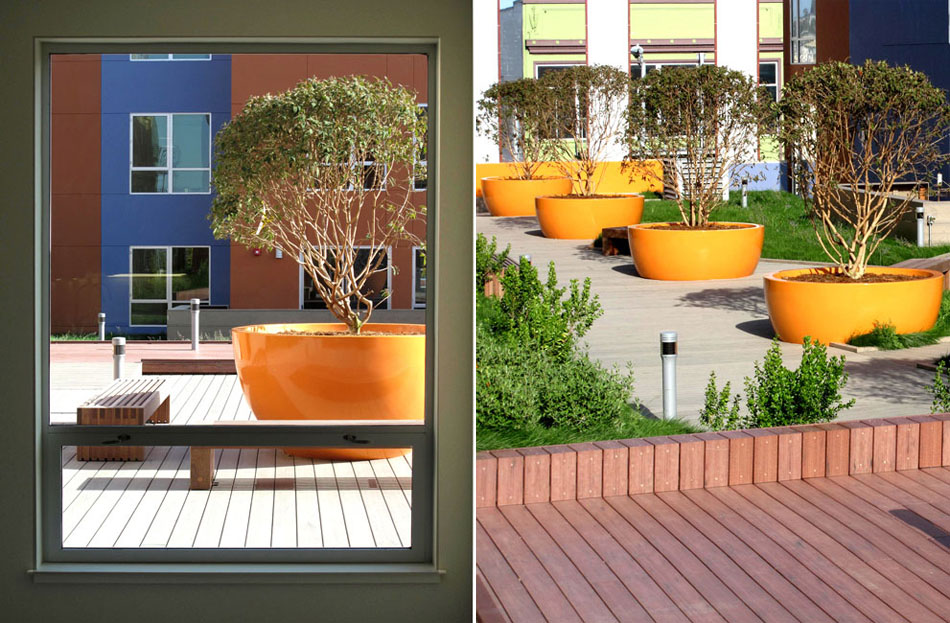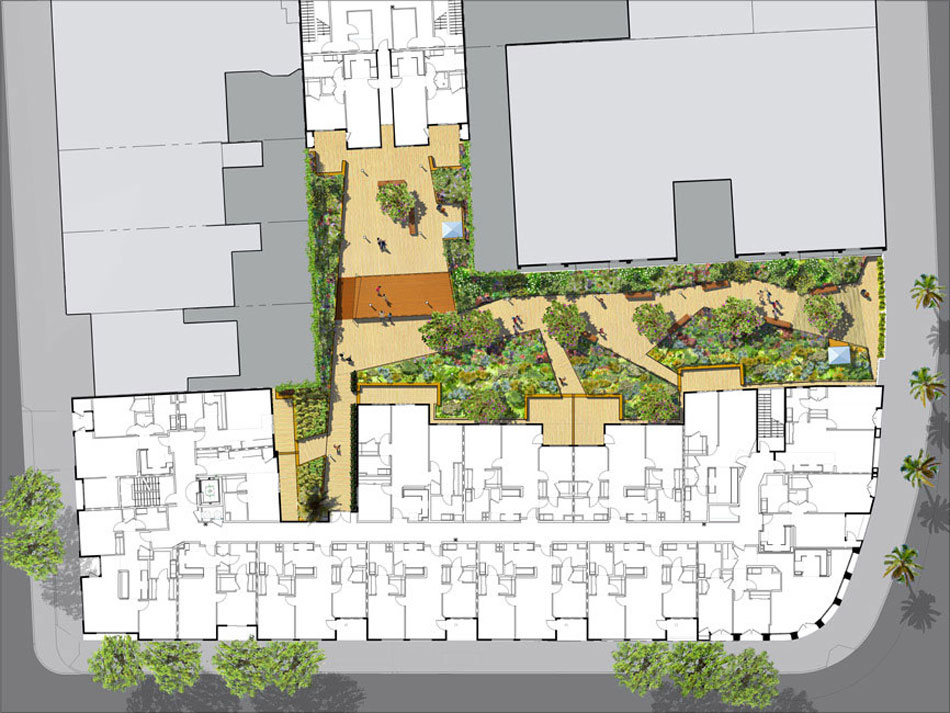 SITE: San Francisco, CA / SIZE: 6,000 sq. ft. courtyard | 7,500 sq. ft. streetscape
SCOPE: Residential Courtyard, Stormwater Management, Sidewalk Design
DATE: Completed 2010
AWARDS:
ASLA NCC, Merit Award 2013
The project utilizes the entire roof surface of the Mixed-Use Developments podium to create an inner-city elevated "meadow" of native and adapted plants – an oasis amidst the dense urban fabric. Over this invisible storm water "sponge," decking and pathways float and meander through the plantings to allow access to a variety of programs.
Paths morph to form a raised stage, ramps, a giant seat, and intimate nooks ranging in scale from public communal spaces to private decks for individual "park-side" units.This project is for the design of a residential courtyard that collects rain water and filters it in a central landscaped area.  The rainwater collectors form thresholds and gateways that are integral to planters that work to define public communal space and private patios.  The public sidewalk design includes permeable sidewalk gardens and street trees improve the urban ecology through storm water infiltration and habitat creation.