Bruce Damonte
Pacific Pointe is a 60 unit 100% affordable Housing Project in San Francisco's rapidly developing Hunters point neighborhood. INTERSTICE Architects as Associate Architect worked in collaboration with David Baker Architects to design the building for AMCAL of California, in addition to providing landscape architecture services to create a uniquely integrated project delivery.
Bruce Damonte
Sited at the very top of the new Shipyards development area, the project commands excellent views of the Bay and the surrounding Cities coastline in close proximity to the Bay Trail. The hilltop entry is punctuated by a perforated Corten steel, five-story "lantern" which wraps the public assembly and common rooms around the elevator tower to shine as a beacon at night over the bay. Taking advantage of the fresh bay breezes, the project is an open "bridged housing" concept with front doors to units entered directly from the open air courtyards which provide secure and lush private and public gathering spaces for the families of the community.
Bruce Damonte
The project's extensive community engagement process resulted in a "cultural story-telling" fence at the entry that highlights the figures and history of this community and adds color and texture to the public street. The goal was to integrate this story into a prominent feature of the building. The front entry fence was designed as a sinuous continuity to create an expression whose usual purpose of separation was instead poetically rescripted to reinforce a connection – culturally, historically and physically.
Bruce Damonte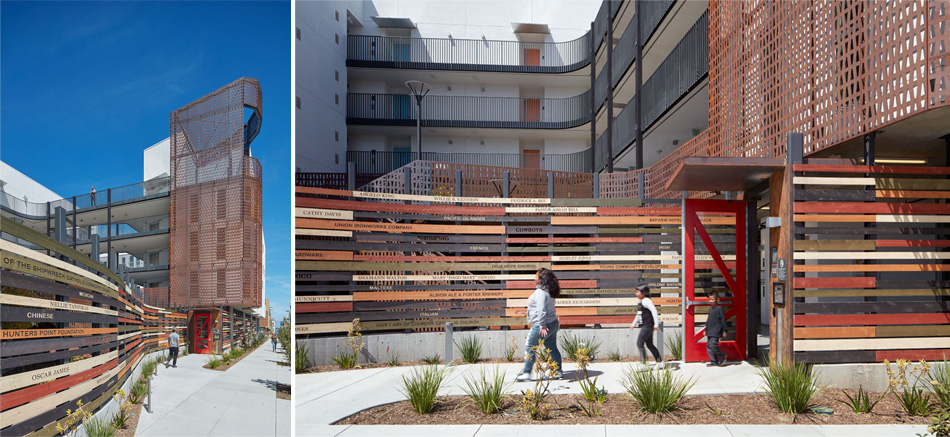 Bruce Damonte
Bruce Damonte
Bruce Damonte
Bruce Damonte
Bruce Damonte
Bruce Damonte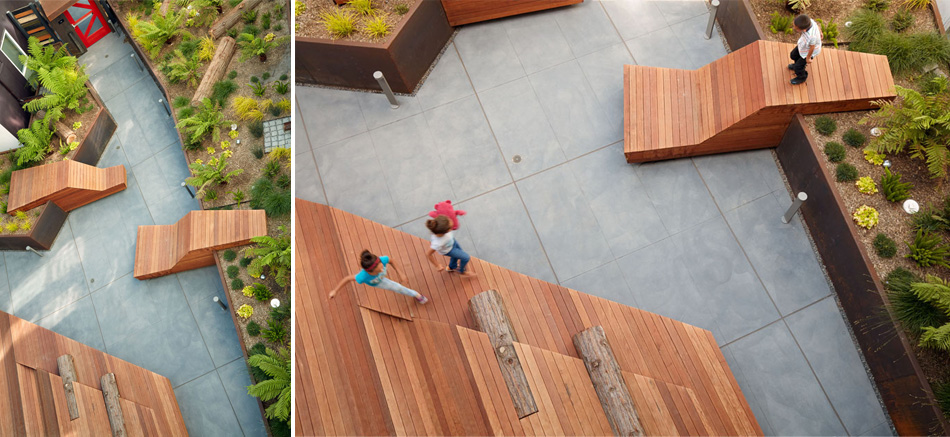 Bruce Damonte
Bruce Damonte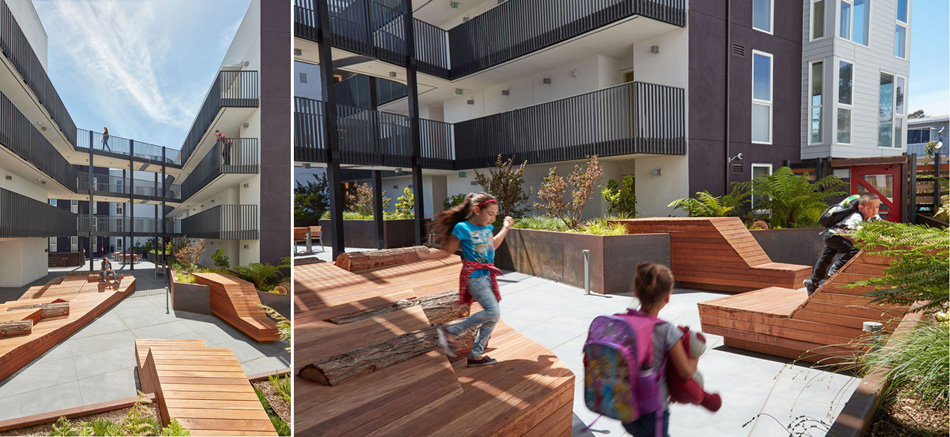 Bruce Damonte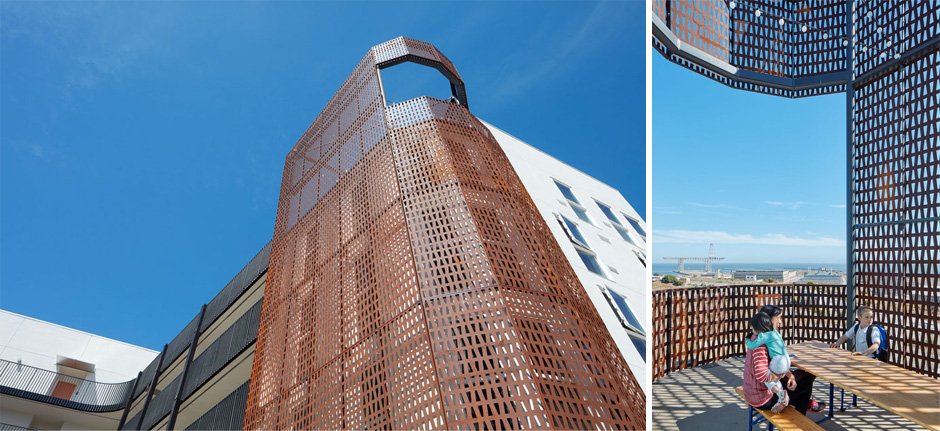 Bruce Damonte
The building is formed by two, interlocking L shaped volumes, with extended walkways that curve and bridge between them creating a unique transparency between separate courtyards that cascade down the steeply sloping site. The four to five-story housing structures connected by bridges enclose and shelter two seasonal Winter and Summer courts, who's active and passive programs respond to solar orientation in serving the evolving community.
Site Plan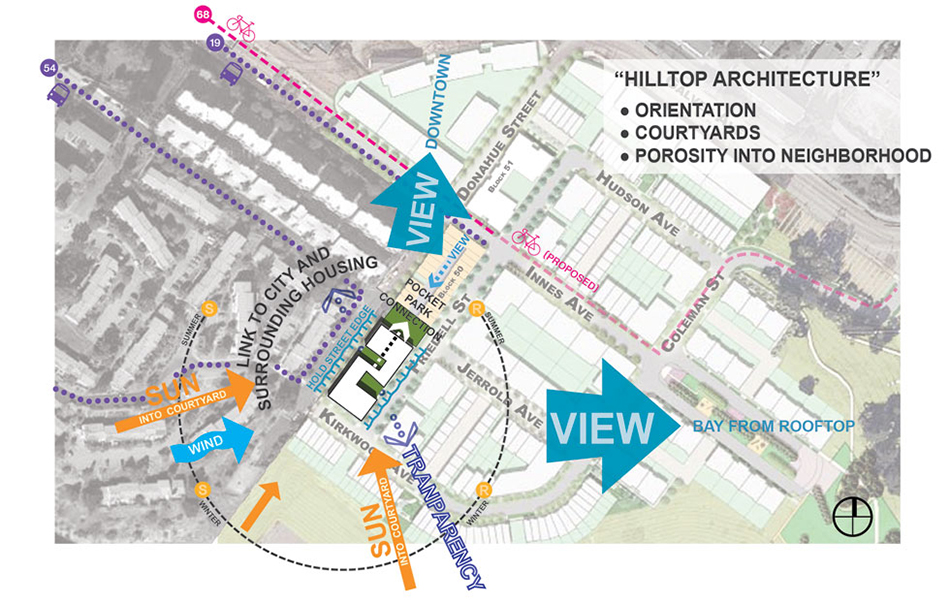 SITE: Hunter's Point Shipyard, San Francisco, CA
SCOPE: Architecture, Landscape Architecture
The "Summer" Court is by-level, providing circulation for common areas, bicycle and car parking, elevator, and mailboxes. A small, lower grove offers a shaded lobby and a transition to the upper level. The "Winter" Court's dense plantings ensure privacy for residents and are punctuated with play features, log rafts, giant boat benches, complete with lighting elements, focal points, and lush ecological habitats. The underground parking structure is embedded and concealed into the slope of the site for easy open-air access to the lower court.