Cesar Rubio
Cesar Rubio
Cesar Rubio
Cesar Rubio
Cesar Rubio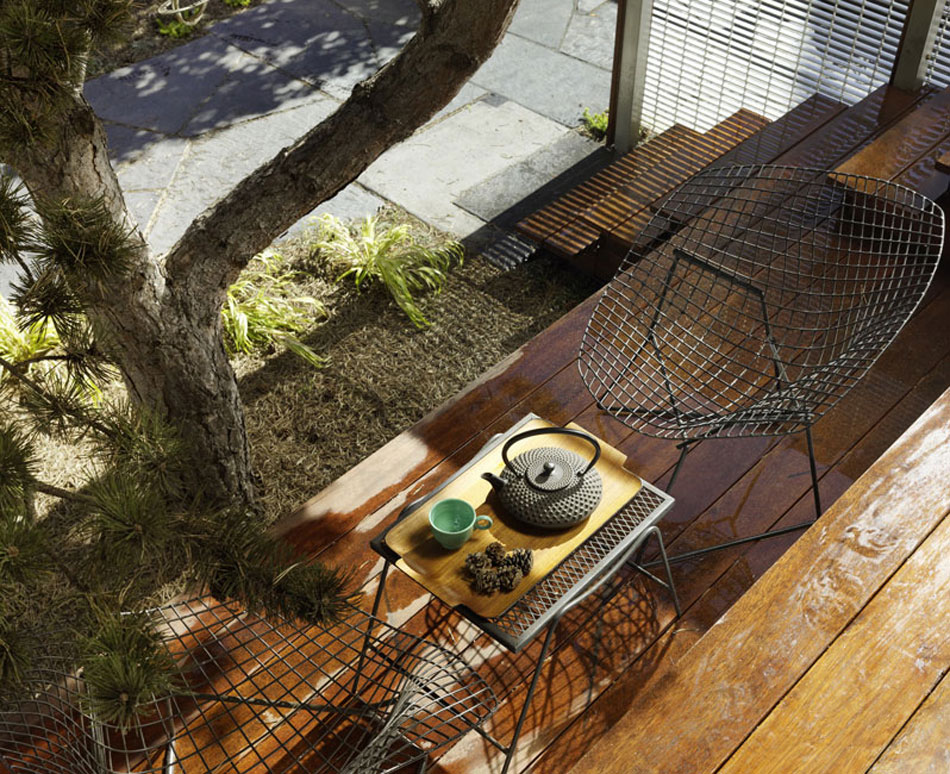 Cesar Rubio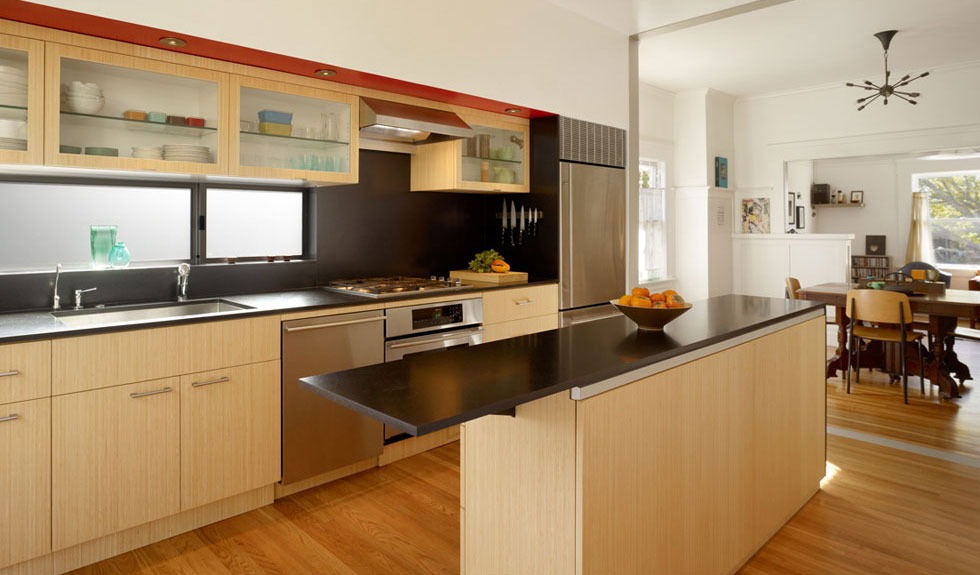 Cesar Rubio
Cesar Rubio
Cesar Rubio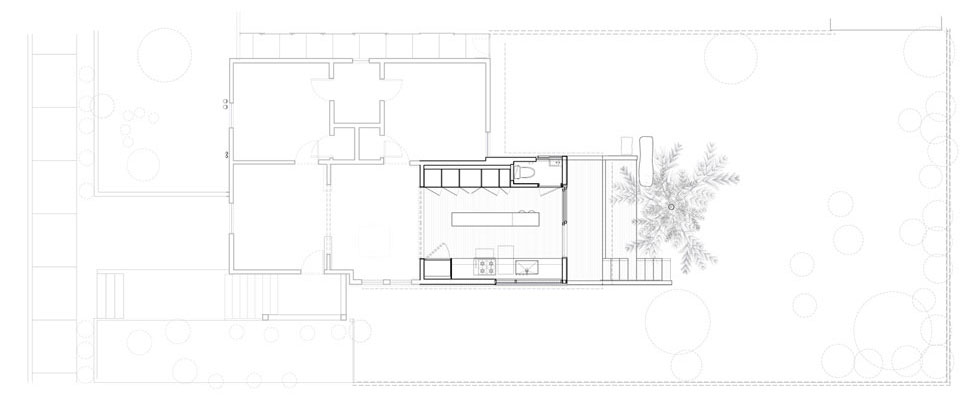 SITE: Berkeley, CA / SIZE: 360 sq. ft.
SCOPE: Kitchen and Deck Addition
DATE: Completed 2008 / CLIENT: Nola Burger
The kitchen frames a view of the garden and opens to the rear deck that steps down into the garden.  The kitchen space has a white wall of storage and a concealed water closet to one side, and all the needs of a kitchen to the other.   Bamboo and black granite form the cabinetry and counters. The Merrbau wood deck steps down, offers a place to sit beside the tree, and provides access to the garden beyond.  Guardrails of aluminum grating form privacy screens, and provide an intimate space for the lower levels of the deck.