Part of three focal exterior courtyards for the regional facility, the Entry Courtyard integrates architectural and interior design concepts to provide continuity of function as an exterior public place for visitors, patients and staff to wait, converse, and gather for presentations and public relations events. As the first of three, it establishes an initial vocabulary of similar elements for all of the spaces, creating a visual memory relating to each of the other courts. The elements that define the character of this space include regular groves of tree bamboo, bench seating, and a glass-tiled water wall. The 2 to 3-storey height bamboo planting provides for vertical attenuation of filtered sunlight and movement deep into the space. The tall grove allows for transparency through the space from the main entrance and elevators, and presents a pleasant rustling sound generated by wind and water movement.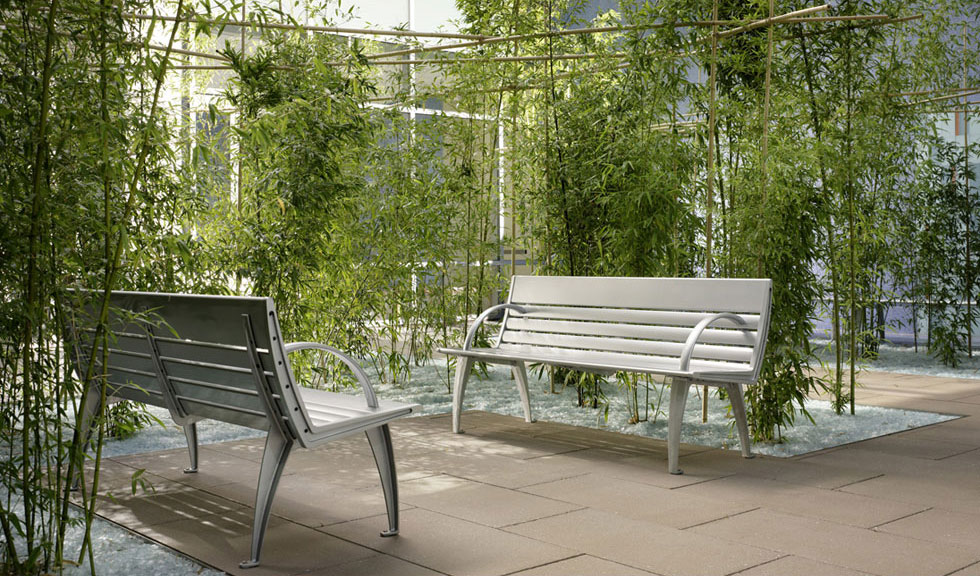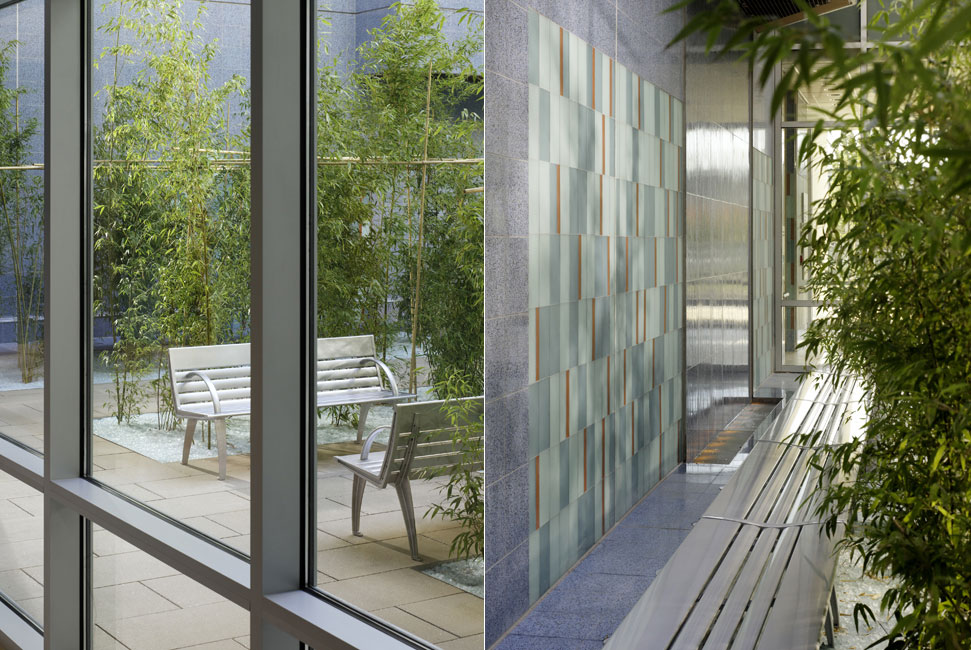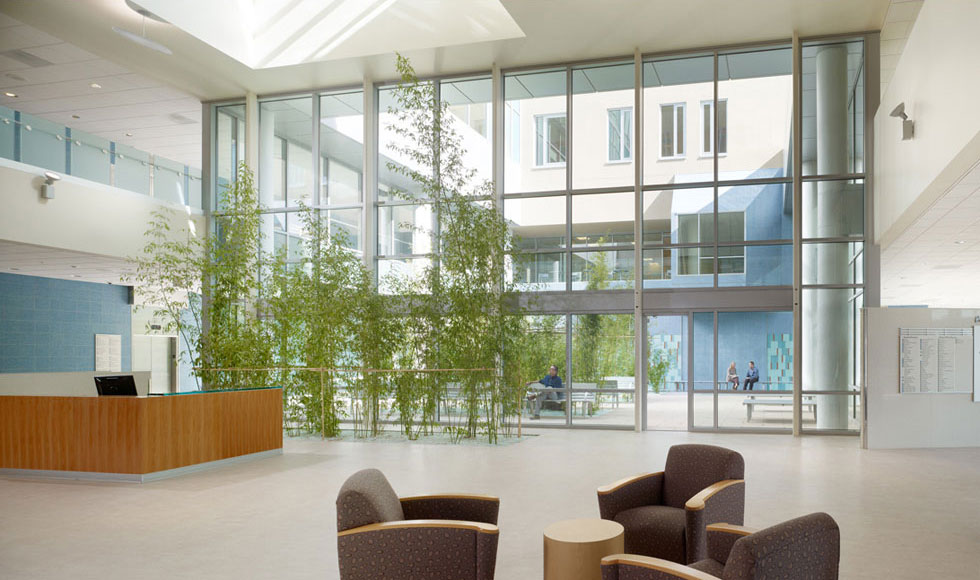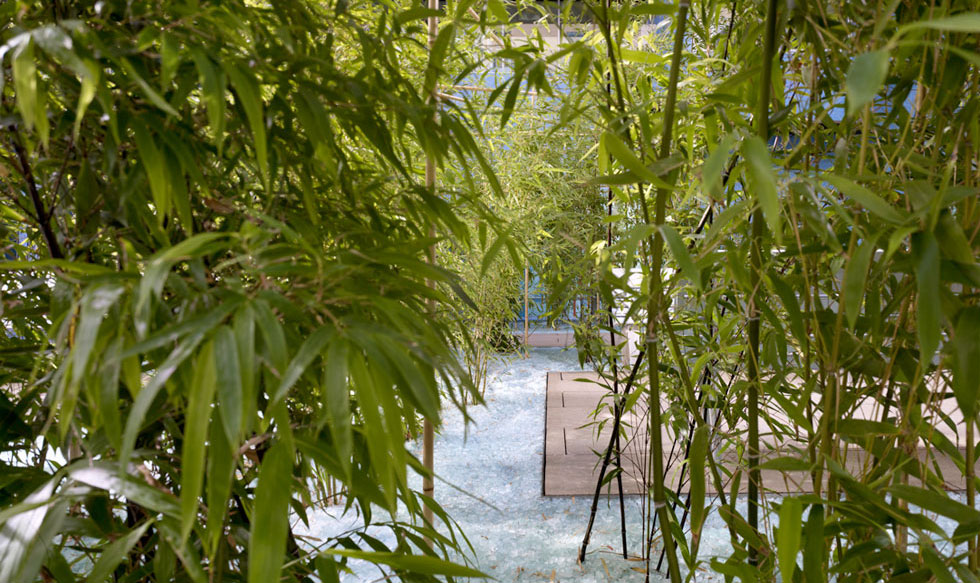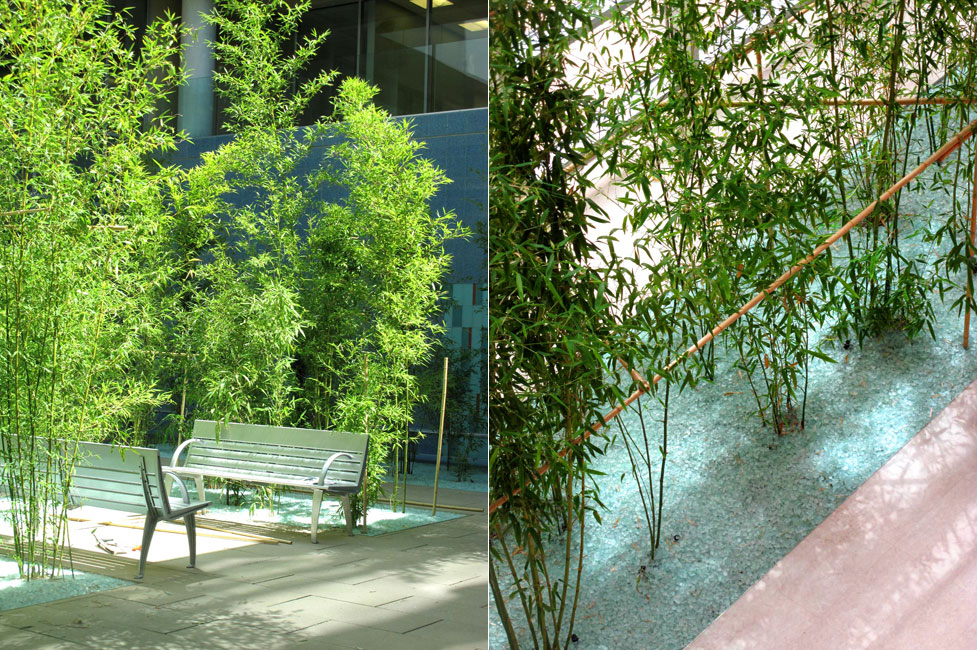 SITE: Vallejo, CA
SIZE: 18,000 sq. ft. (all courts)
SCOPE: Entry Court Seating, Planting
DATE: Completed 2009
CLIENT: Stantec, Kaiser Permanente
PHOTO CREDITS: Cesar Rubio
The ground plane is Crushed Glass cullet which catches and diffuses both sun and artificial illumination creating an undulating surface of light analogous to a geometric pool of water within the paving surface.  In ground lights buried below the glass cullet surface create pools of light at night that spread and diffuse through the plantings creating a tranquil and sublime evening presence where people can retreat into the groves and find respite.