Image Courtesy of EHDD
KQED, Northern California's well-loved public media outlet based in San Francisco is renovating their headquarters in the Mission neighborhood.  INTERSTICE is working with the architecture team led by EHDD to create a publicly-oriented streetscape and new lobby that welcomes the community, providing a new street-facing amenity to the neighborhood, visitors and staff of KQED.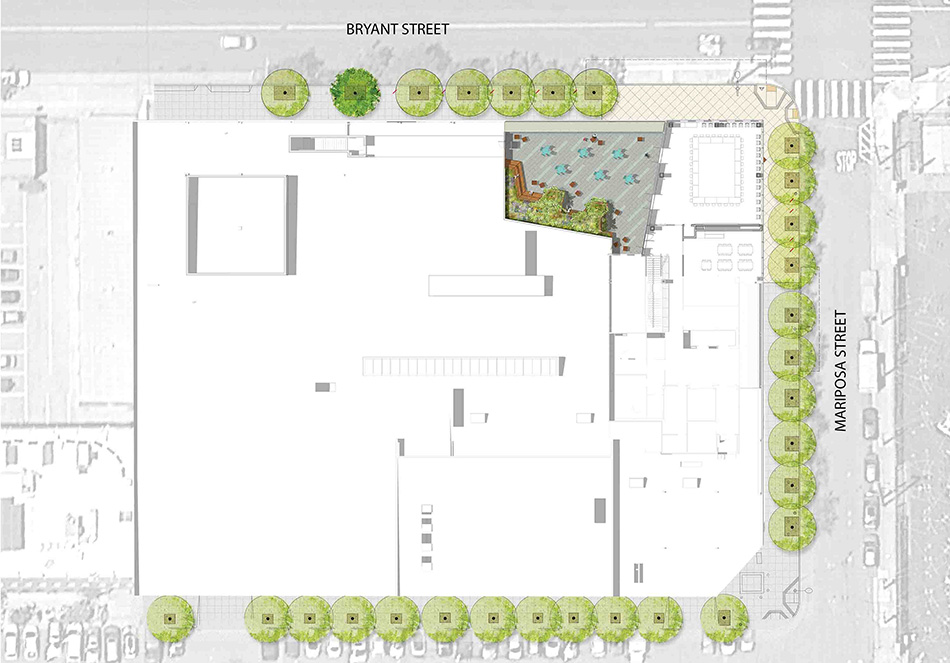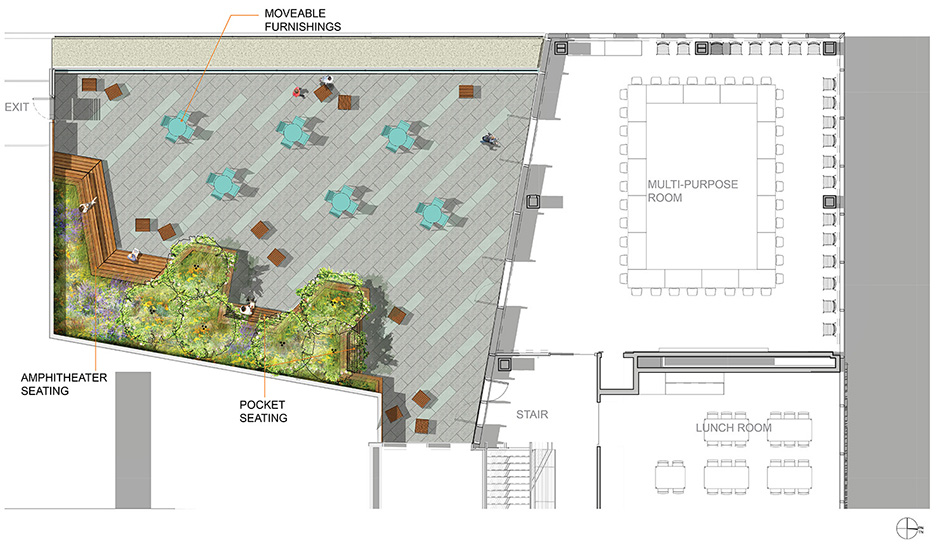 In addition to the streetscape, a new roof terrace is created as a staff amenity for this 24/7 media outlet – an outdoor space for breaks, impromptu meetings and staff events, as well as a place for the Board of Directors to enjoy, and for public and fund-raising events.  The roof terrace has a 360-degree view of San Francisco – including downtown, Twin Peaks and Bernal heights.  The design integrates wind protection, seating, native plantings and colorful flexible moveable furnishings to accommodate various daily and special events.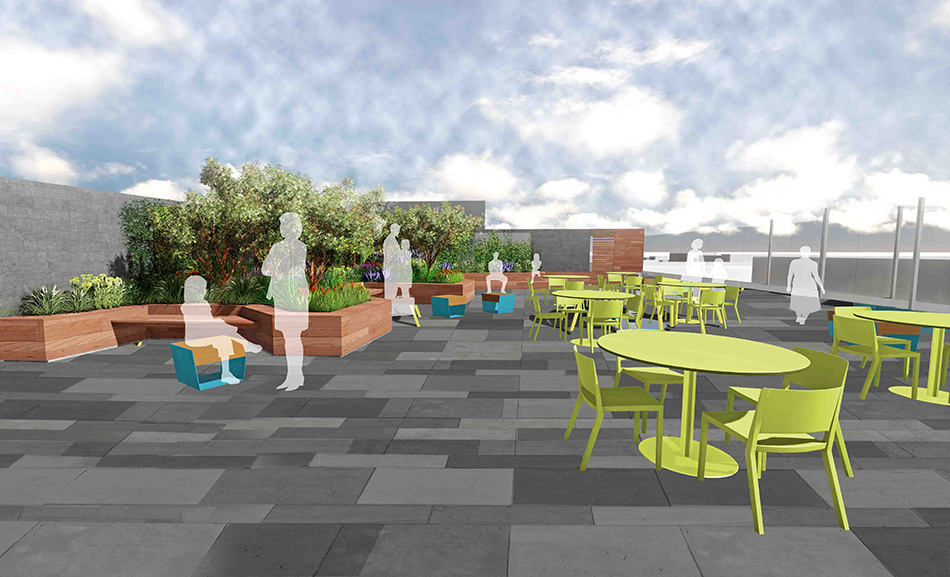 The Design concept for the terrace is to provide both smaller outdoor "rooms" created within a planted edge and a flexible-use central space for larger events and gatherings.  The primary design element is a long, raised planter along the east edge of the terrace, with a surrounding screen wall to separate the terrace visually and acoustically from the adjacent roof and its mechanical structures.  The built-in raised planter creates niches for built-in seating and a raised terraced edge to the south that accommodates a small amphitheater-like setting for groups.  The eastern screen wall is a has a textural "woven" block finish and areas of vine cabling for climbing vines.  A transparent glass screen on the Bryant street edge ensure views to the surrounding hills and downtown.