Cesar Rubio
Menlo Ventures needed a refresh on their new shared work studio asking IA to focus on flexibility and differentiation in a comprehensive interior design collaboration.  We worked on a tight time line to create larger casual lobby-style meeting rooms, on multiple levels that are both expandable, while still able to provide smaller grain meeting areas.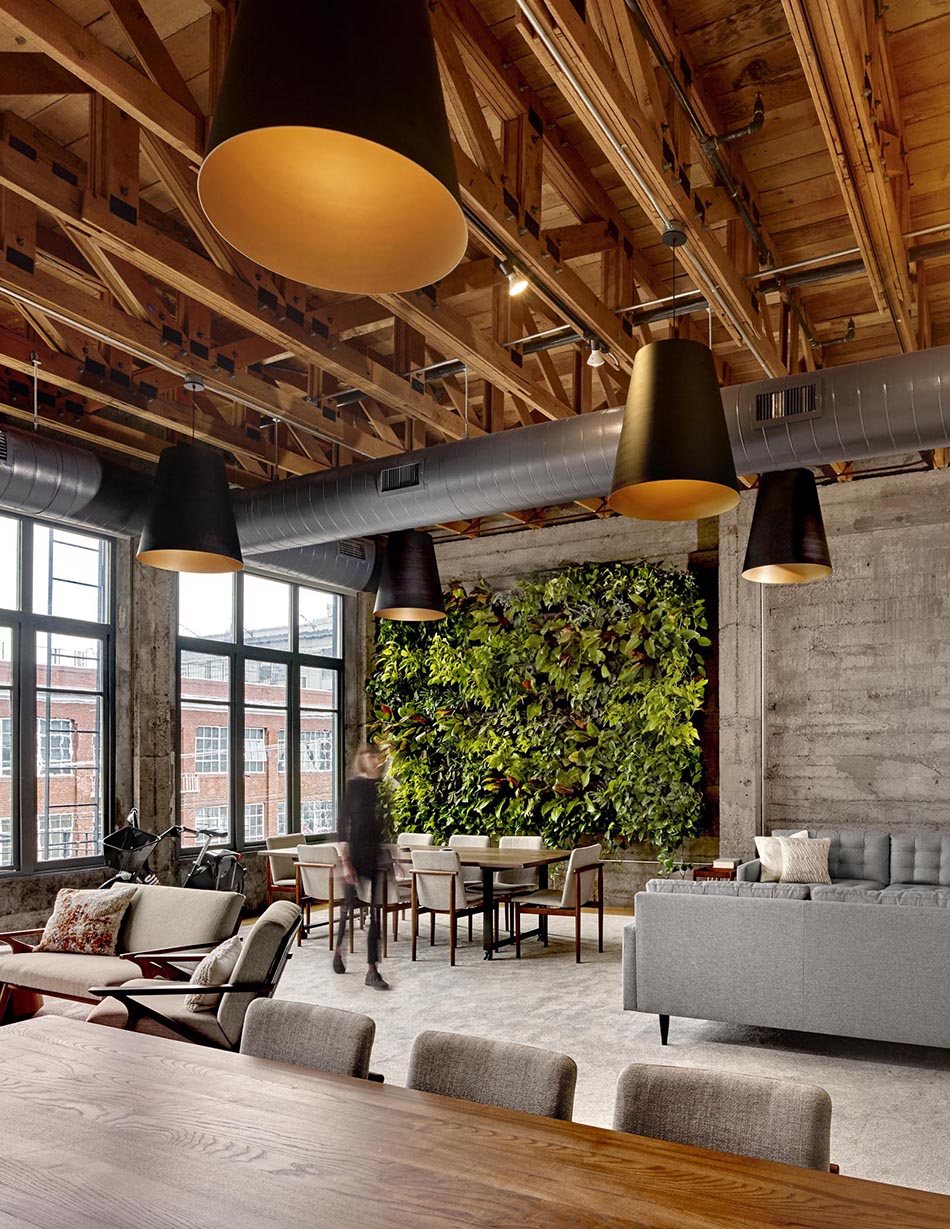 Cesar Rubio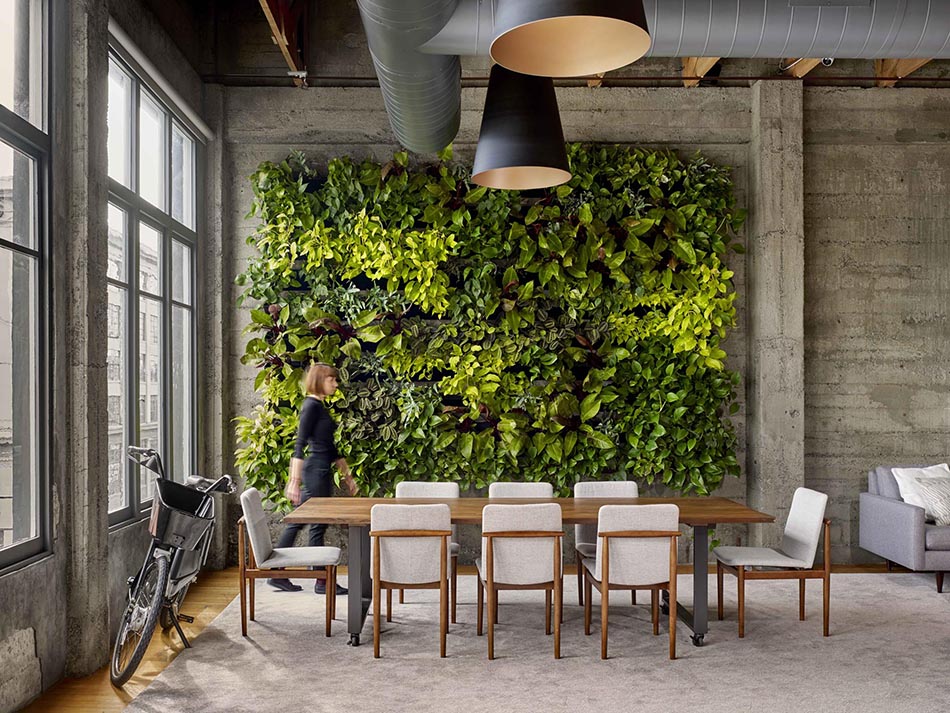 Cesar Rubio
Cesar Rubio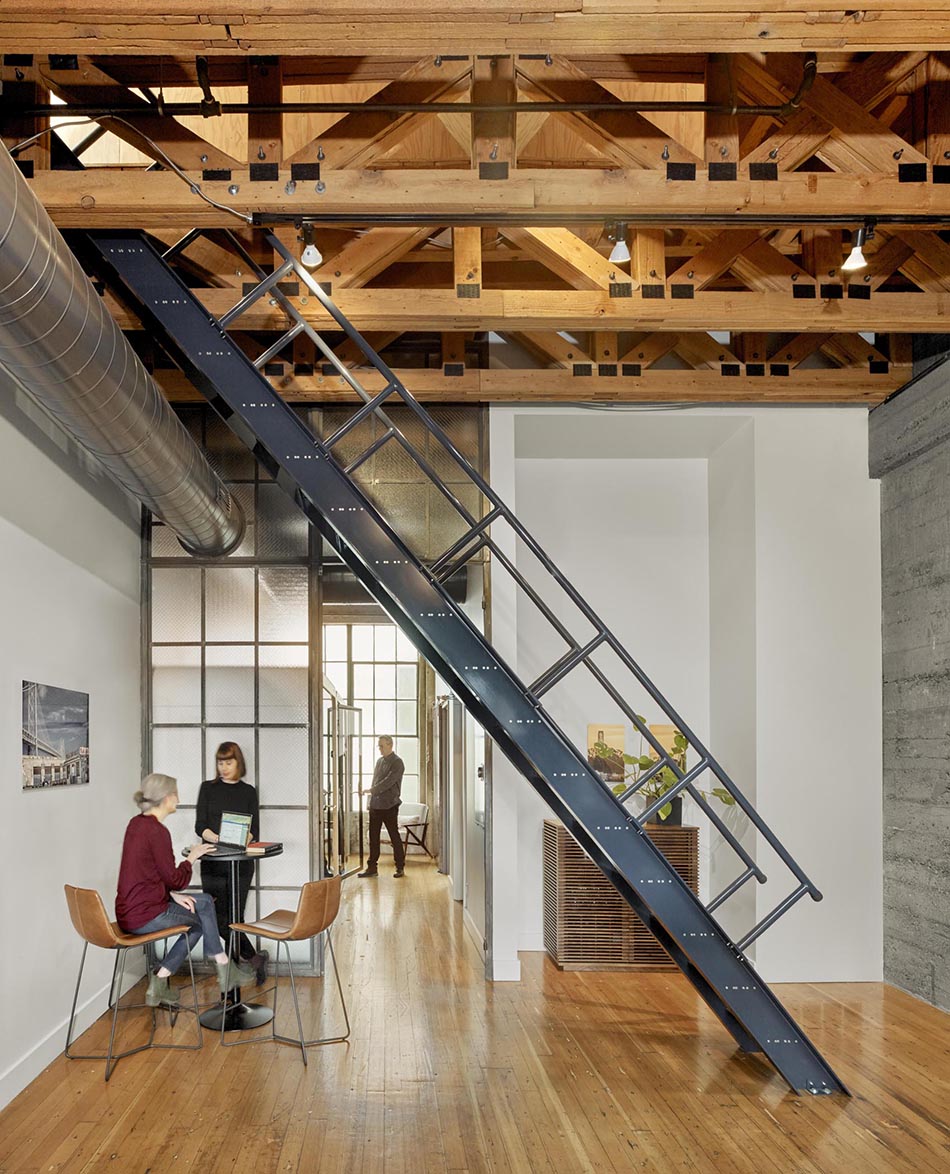 Cesar Rubio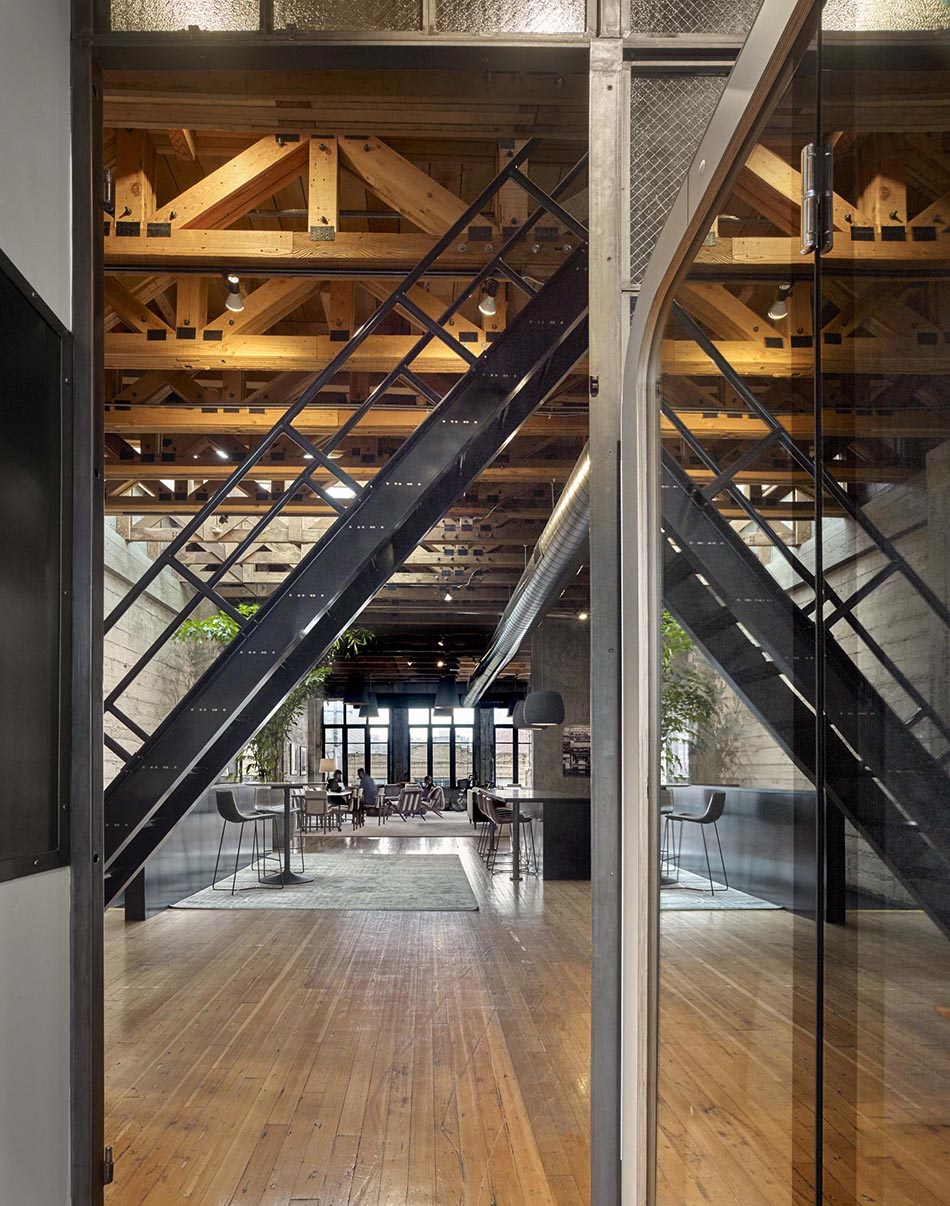 Cesar Rubio
At the same time, they needed more closed conference spaces – but this time better interspersed throughout with more concentrated "hot" stations where larger teams could work if all together in the same space.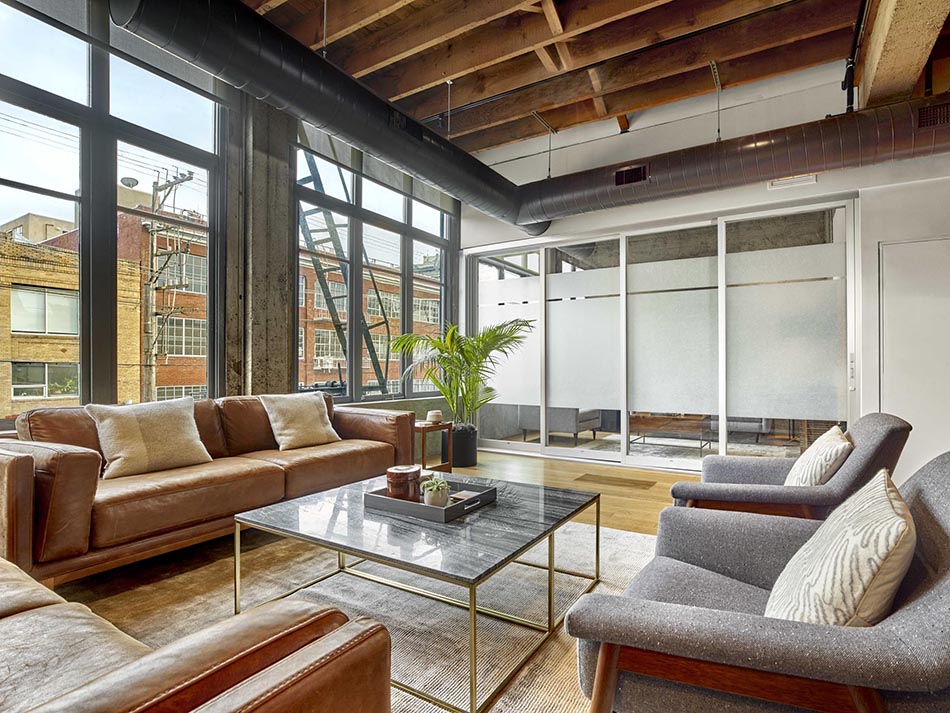 Cesar Rubio
Cesar Rubio
Cesar Rubio
Cesar Rubio
Our solution was to use every space available to the maximum of its potential, putting an emphasis on overlap and interaction wherever possible – even the circulation, corridors, and tucked away "harry potter" side car spaces, were used to their fullest.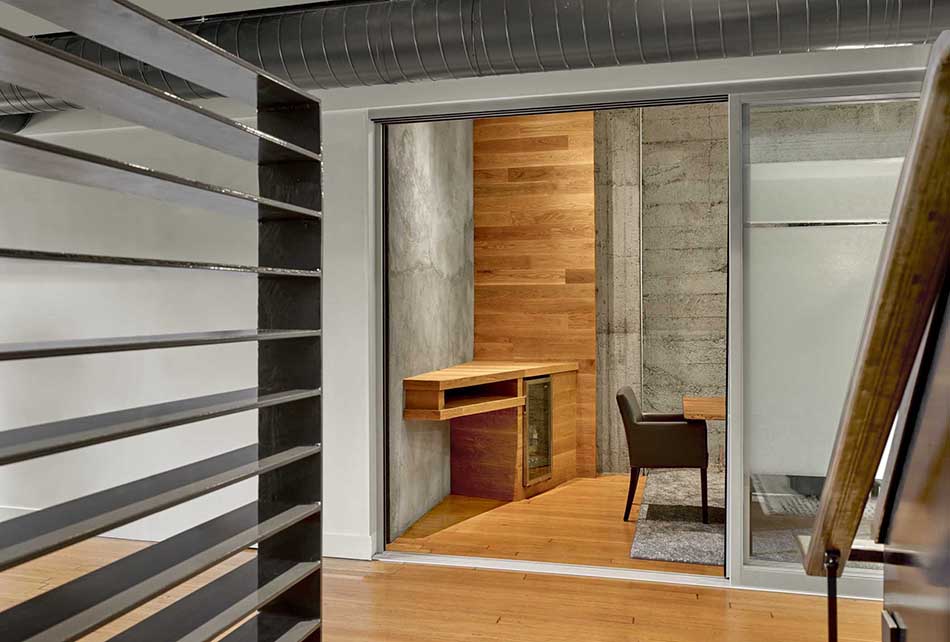 Cesar Rubio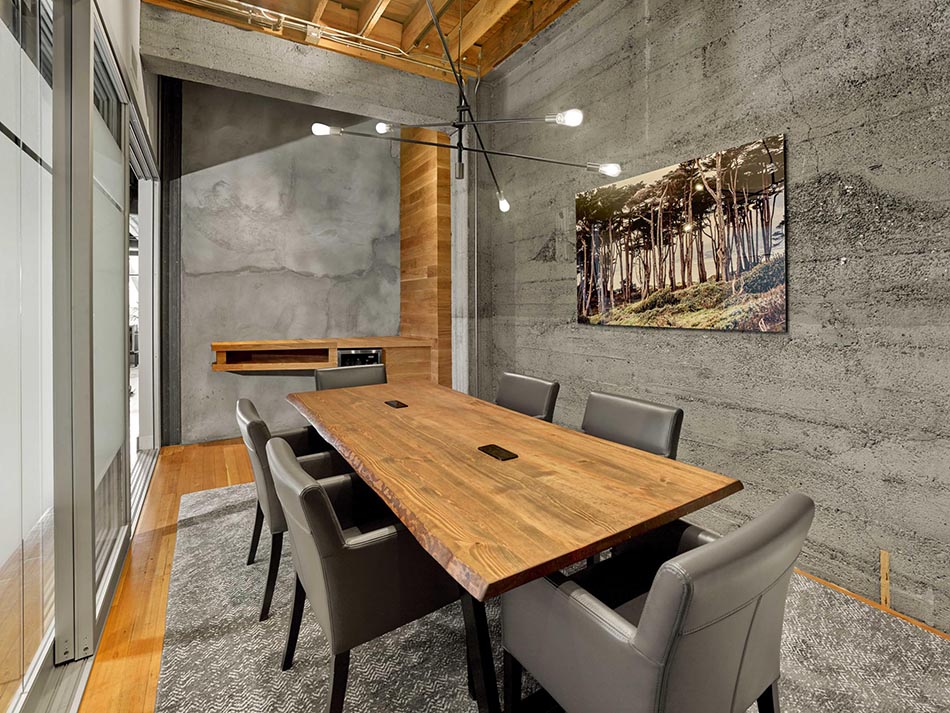 Cesar Rubio
Cesar Rubio
The result has a warm modern comfort, which is punctuated by unusual customized features that both increase flexibility while delighting in workplace differentiation.  The authentic "warehouse" frame of the old structure produces a harmonious composition punctuated by high contrasting areas of crafted materials and textures.
Cesar Rubio
The relaxed atmosphere is juxtaposed with an intense program of conference, "Lobby-style" break-out spaces, and "hot-station" desks. The new automatic skylights, sliding glass walls and living "grow-wall" are dynamic elements that together transform this multi-level work space.