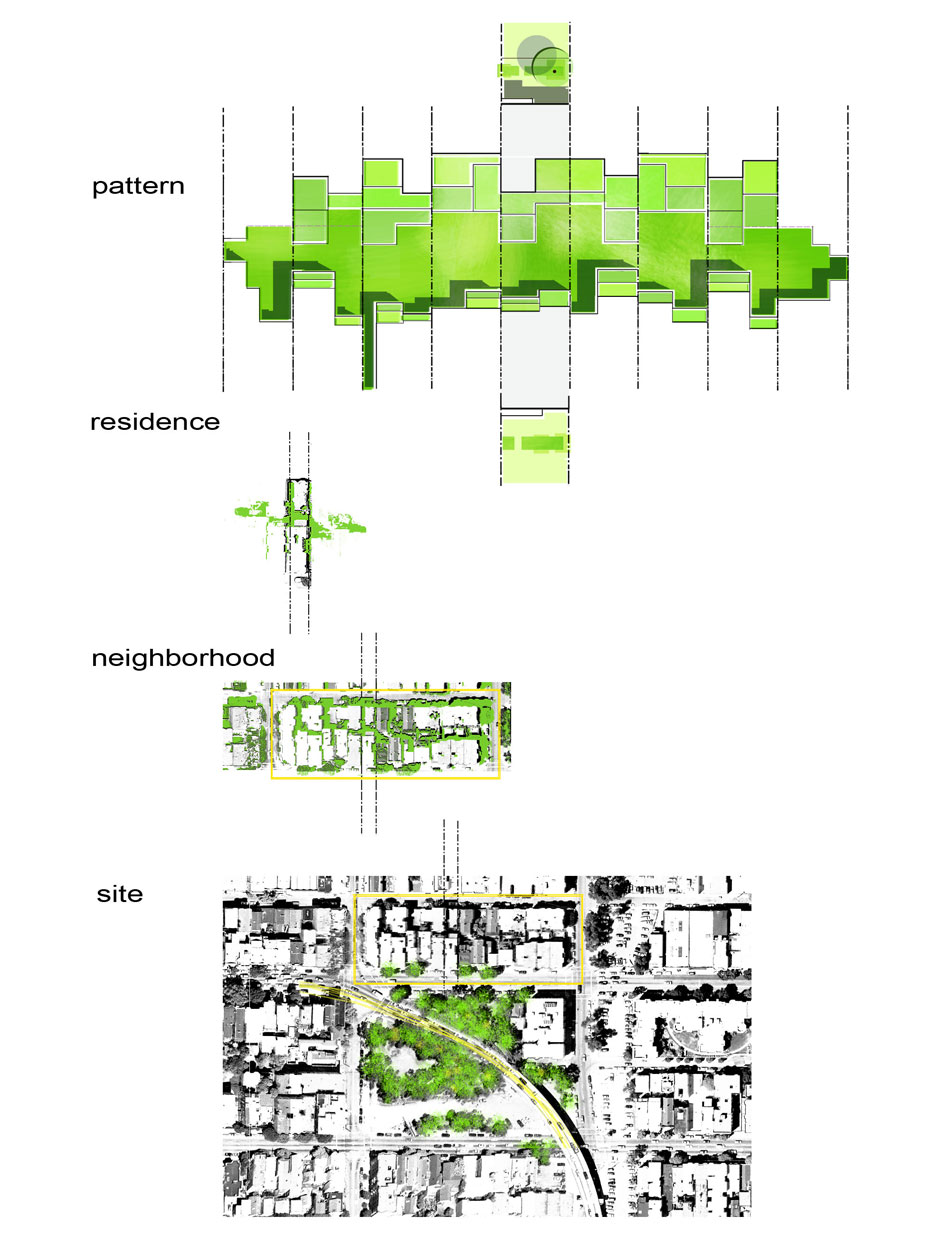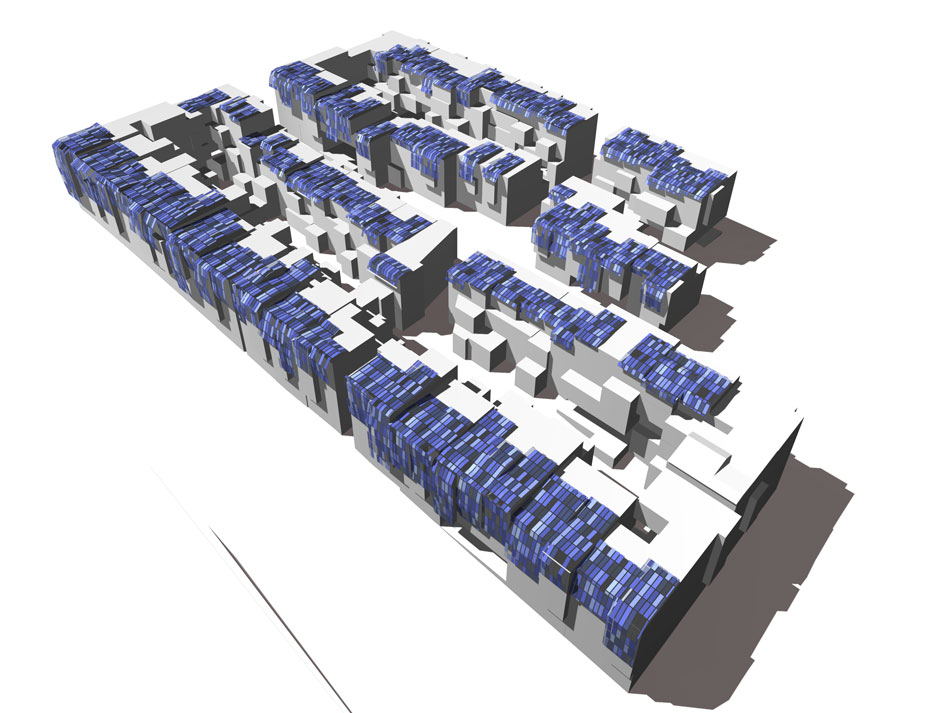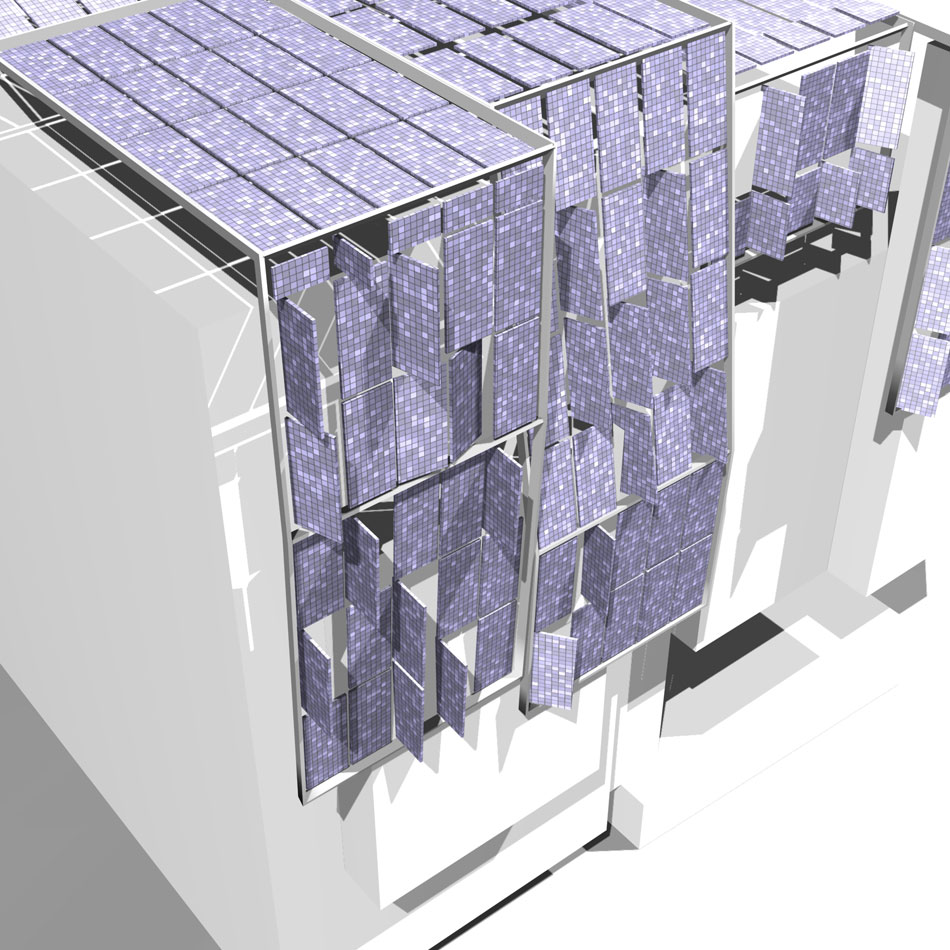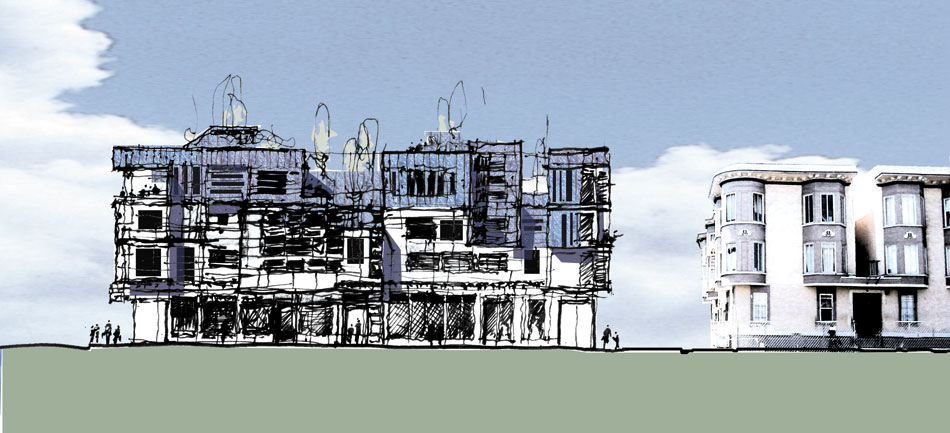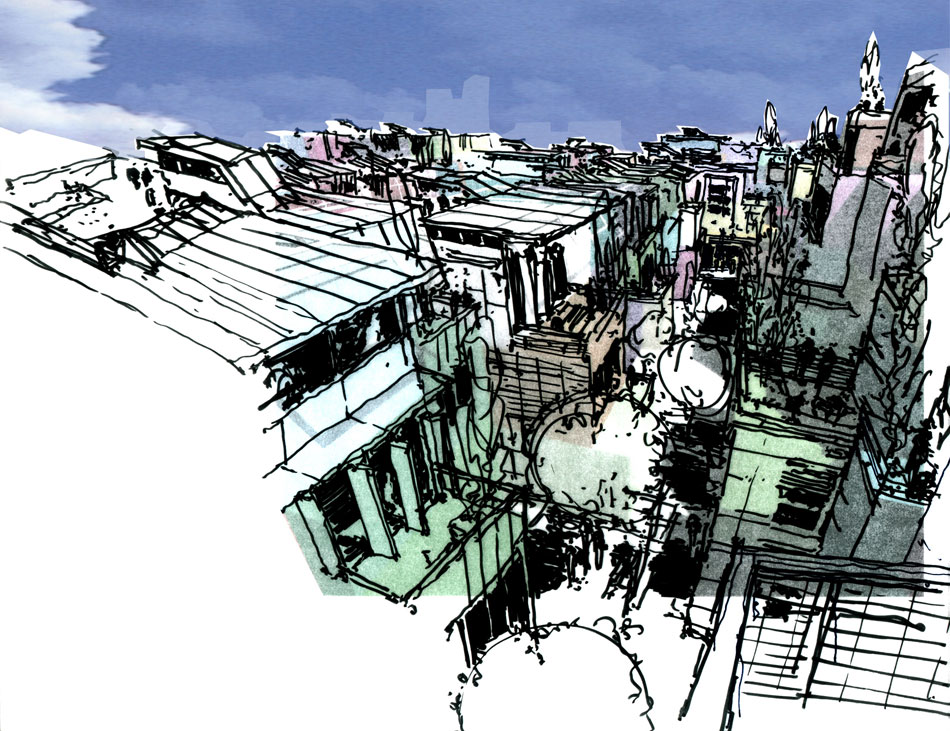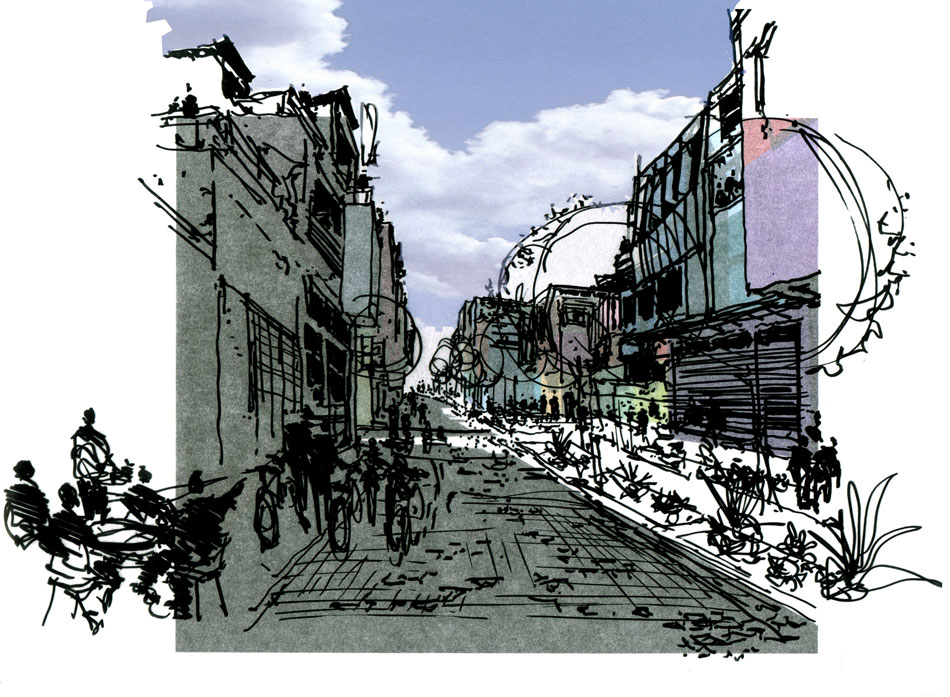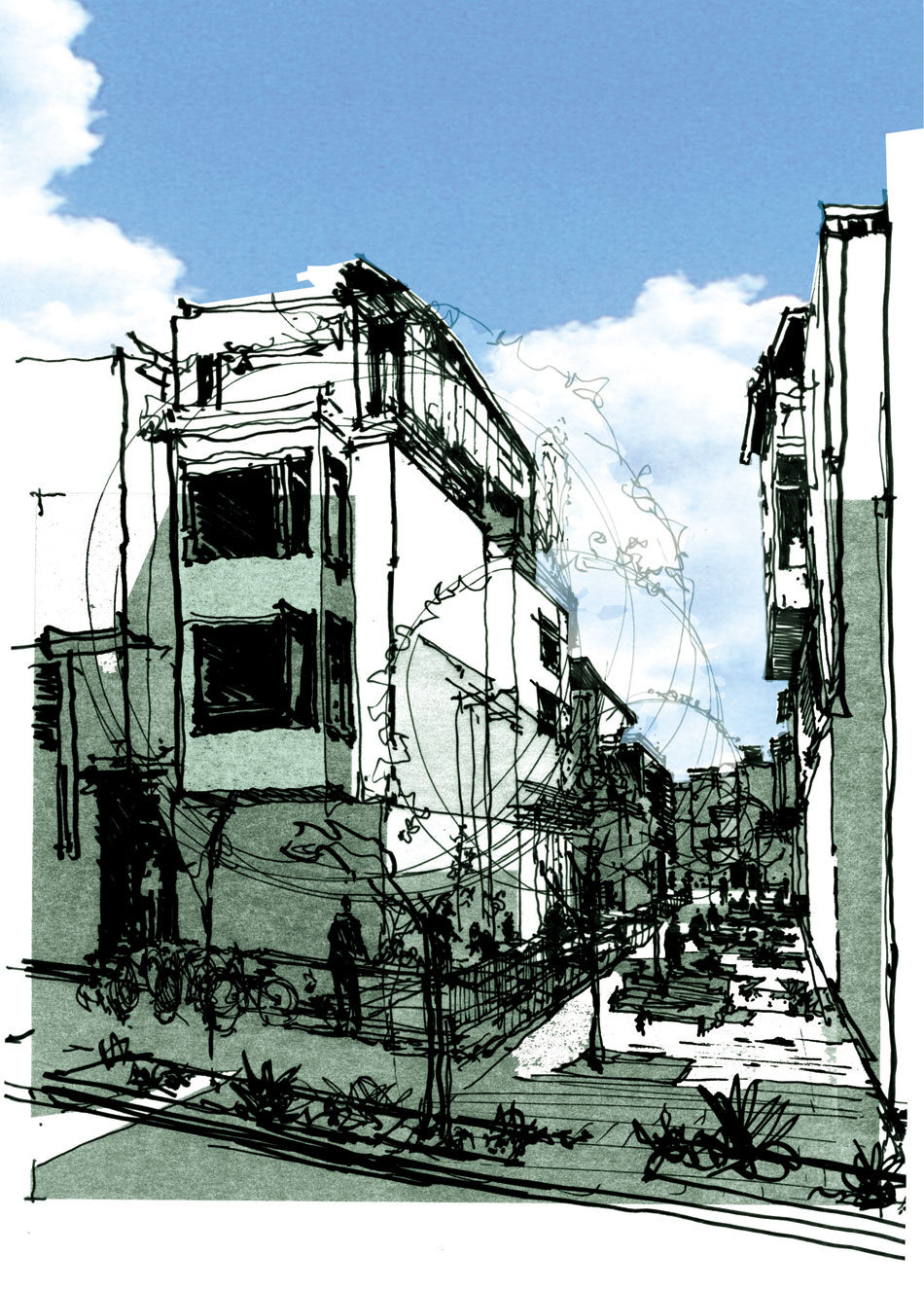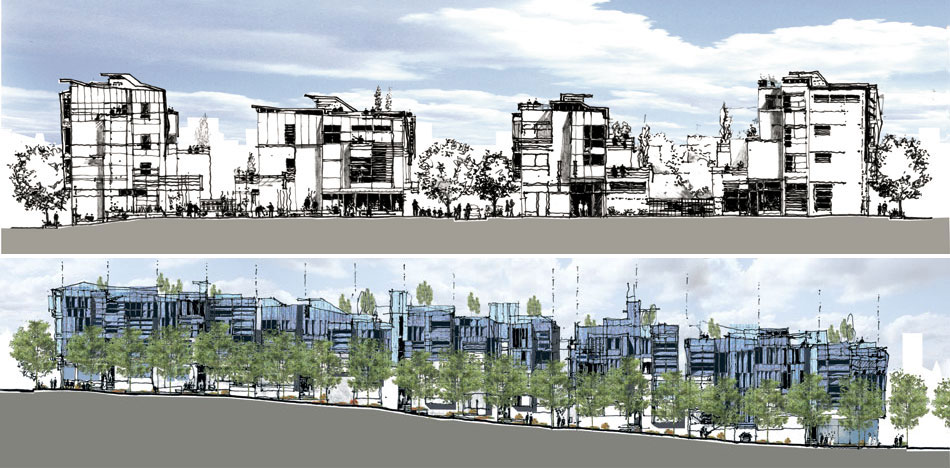 In 2005 …. For the first time in the history of Human culture, more people live in cities worldwide than in any other housing environment. One million more move to a city each day the world over. Humanity has chosen the city as its environment – it's home. The suburban model is out-dated and defunct, it is closure, separation, conformity. It is energy wasteful, infrastructure heavy, transport dependent and resource inefficient.
San Francisco Urban Housing must be the exact opposite: Permeable – socially, physically and ecologically sustainable; self-sufficient and changeable; creating a better quality of life and the desire (and ability) for citizens to stay in the city. Indigenous patterns inspire the next generation of responsive urban dwelling. It is time to consider the ecology and efficiency of this "Human Habitat".
The units are densely clustered creating formally rich alley ways and paths which traverse the private sanctuary of contiguous rear yards. The entire project provides a garden for everyone and what area is not grown upon is clad in Photo-voltaic panels creating a topography of energy collection transforming its ornamental language into a syntax of solar collecting adjustable shutters, sliding doors, roof shades, and layered fa栤e architraves.