Sacred Heart Cathedral Preparatory is a premiere San Francisco High School well-regarded for its excellent performing arts curriculum. SHCP had long needed a professional-level choral rehearsal studio and recording facility. INTERSTICE was asked to help design this new facility to enhance its already impressive and recently completed Sister Caroline Collins DC Theater, designed by Ron Case.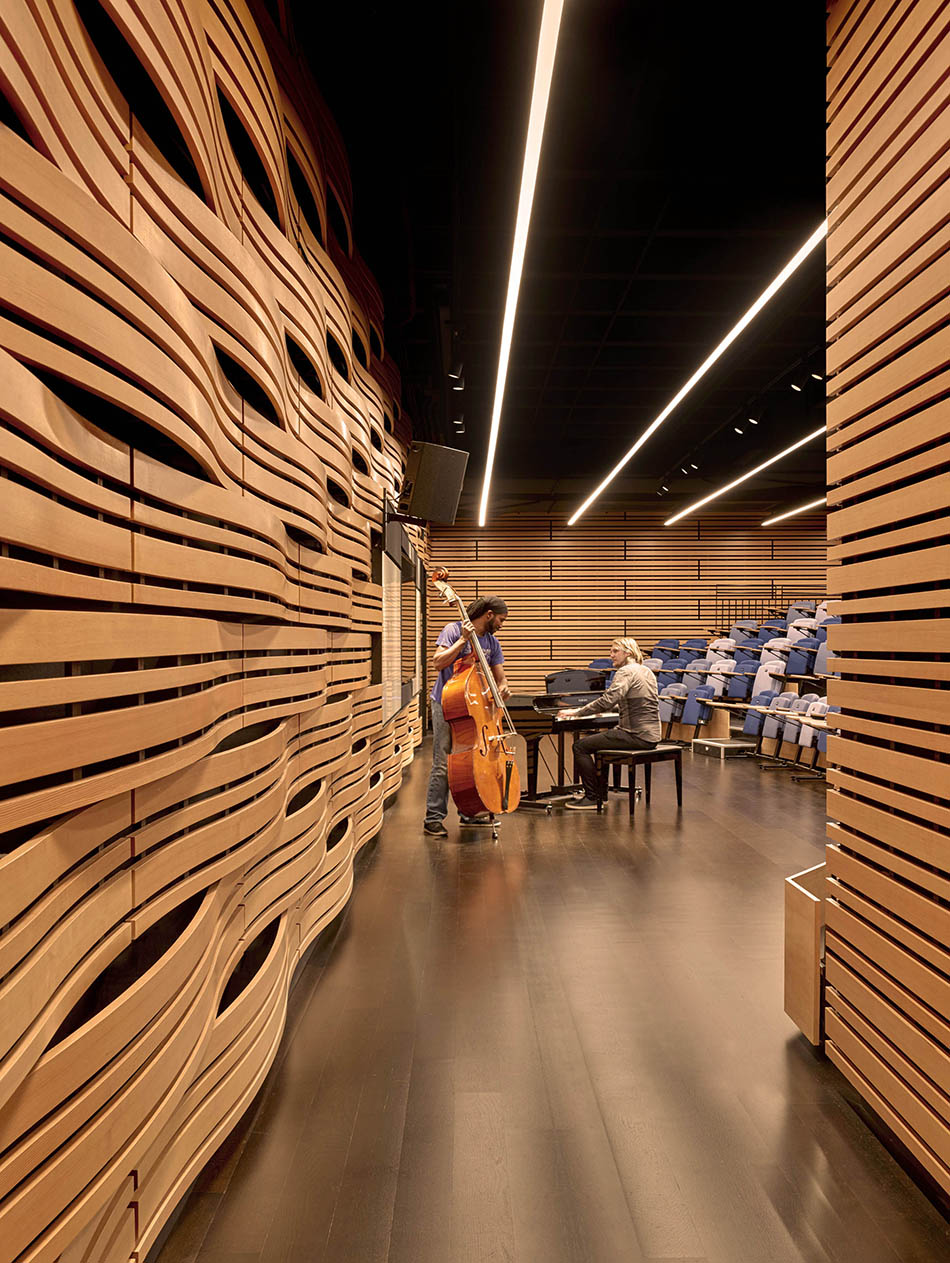 Cesar Rubio
The project renovated an existing 2300 sf space at the corner of the De Paul Campus to create a four-studio suite of specialized rooms: a large new choral rehearsal room with retractable curved seating for gatherings,performance flexibility to seat up to 120 students or spectators, and as a multipurpose theater classroom, along with three associated rooms: a recording studio control room, a smaller practice room for instrumental ensembles, anda single-artist voice recording booth. These separate studio rooms were designed to be used in conjunction with, or in isolation from the larger Choral rehearsal space and all are connected fiber-optically as a "green room" to the larger main theater.
Cesar Rubio
Cesar Rubio
Cesar Rubio
Cesar Rubio
Cesar Rubio
Cesar Rubio
The design is inspired by the musical score, abstracted as a ribboning of spaced wood slats that undulate and weave to stretch around the entire space; balancing it acoustically primarily for voice. The design brief intended that it could be used as a solo performance space or in conjunction with performances in the larger theatre as a "green room" working in concert with an ongoing performance in the theater. To maintain flexibility the main choral room has retractable curved tiered seating so that when deployed it can be used as a classroom, or choral performance space,and alternately used without seats as an impromptu small gathering or "event"space on this campus. The overall look and feel of the room is intentionally warm and instrument-like, with a resonance and level of touch to accommodate an atmosphere of comfort, creative energy and visual movement.
Cesar Rubio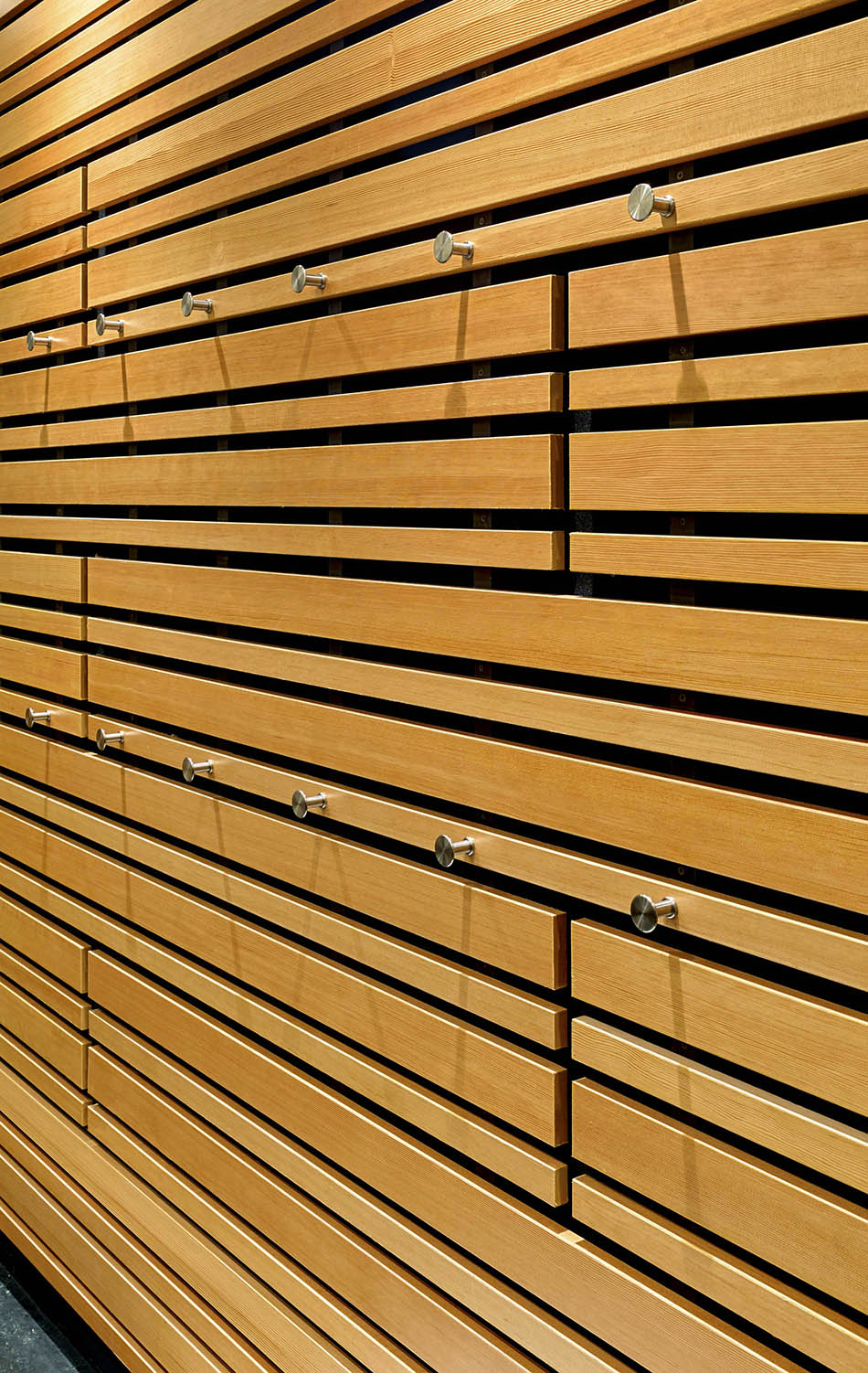 Cesar Rubio
Cesar Rubio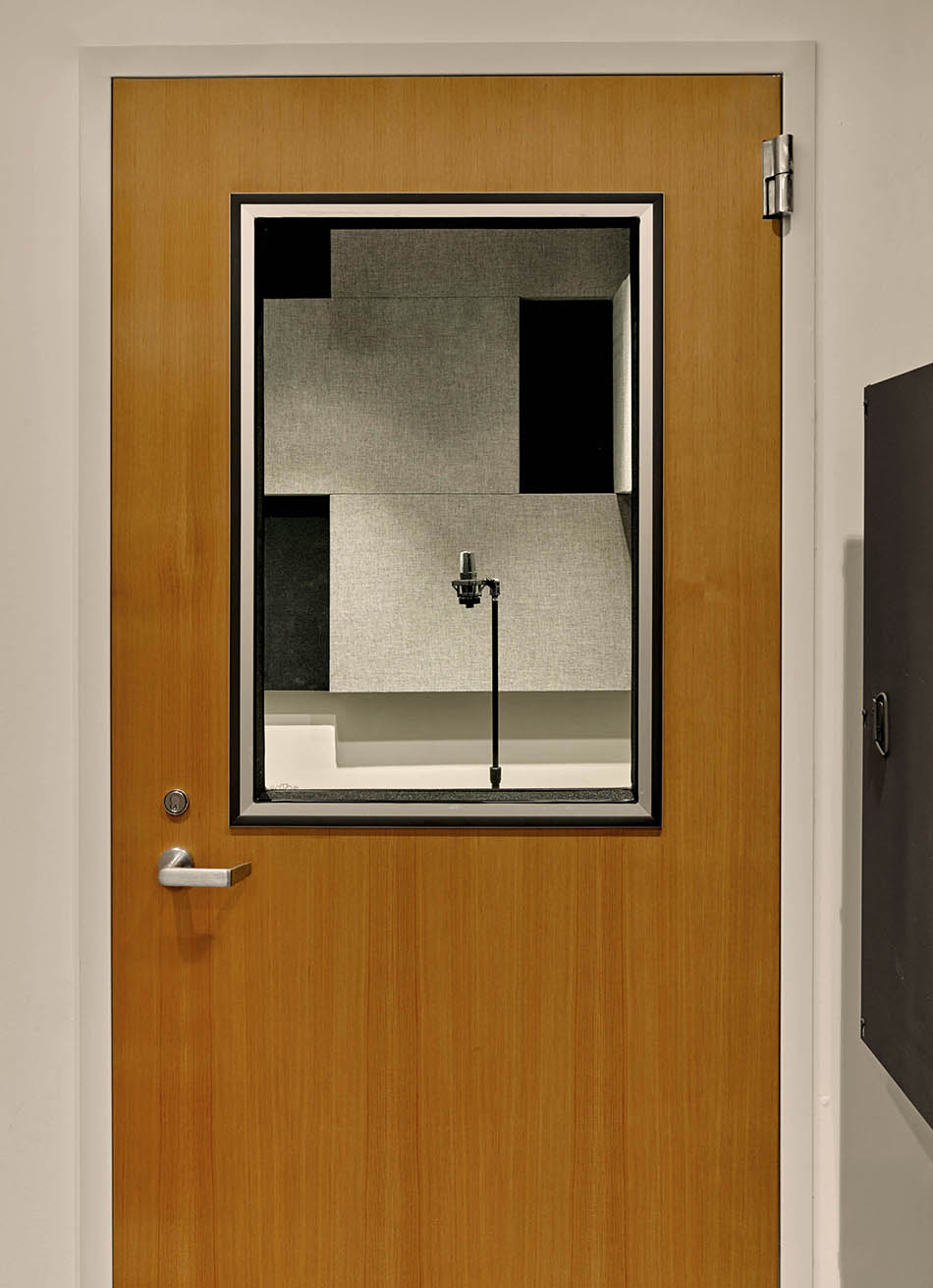 Cesar Rubio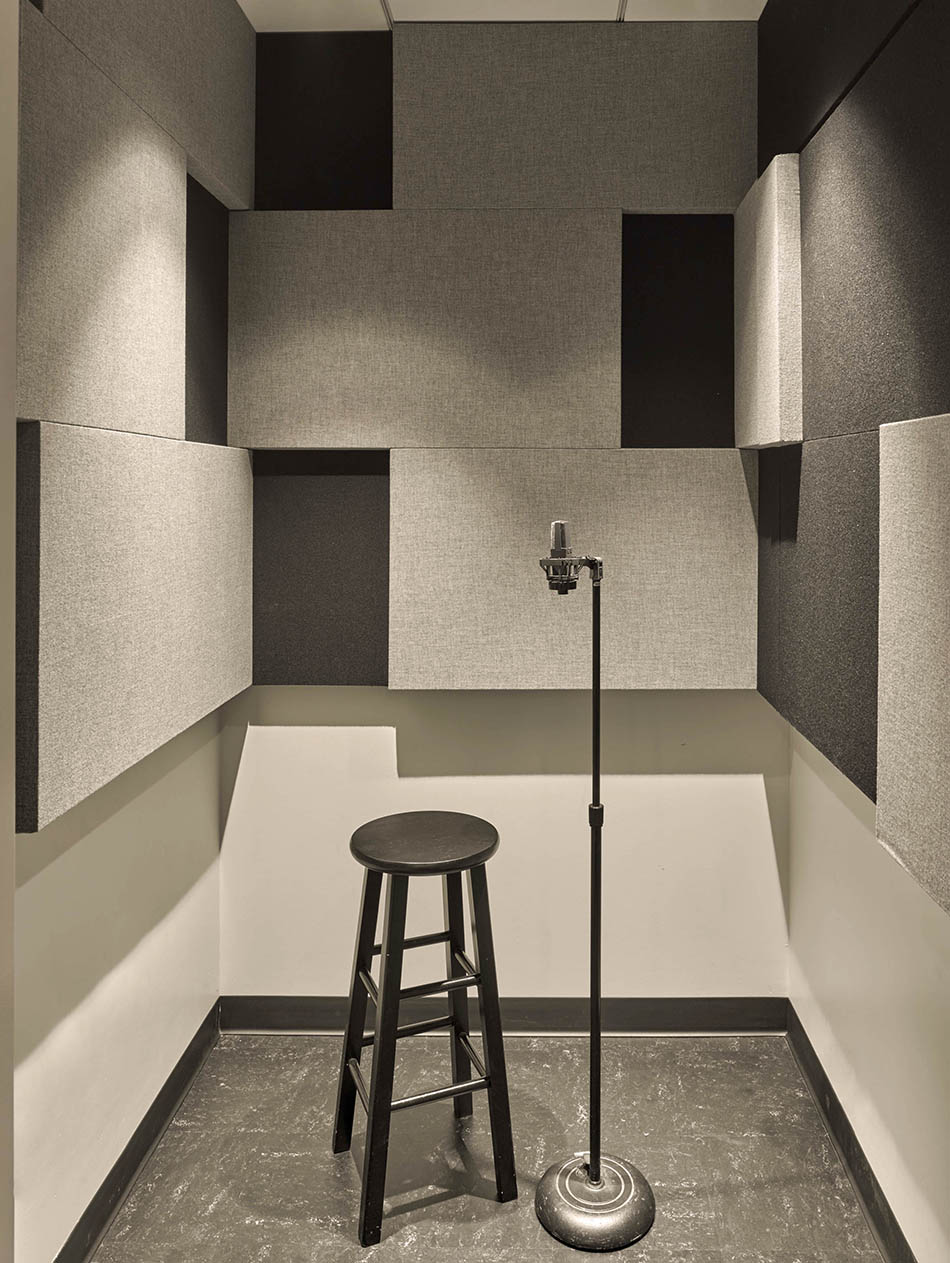 Cesar Rubio
Cesar Rubio
Completed: 2018
LOCATION: Tenderloin District, San Francisco
CLIENT:  Sacred Heart Cathedral Preparatory School
SCOPE: Interior Architecture, Schematic Design through Construction Administration
The acoustic treatment of the studio is laid out in a geometric pattern for maximum performance while in the main space the finely tuned layout is protected behind the clear straight grain cedar flats or pre-curved wood slats to create a more reflective and dispersive "wetter" environment to sound.
The ceilings are exposed, coffered concrete to take advantage of the deep dispersal texture,with absorption in the flat recessed slab areas. Lights in this area are multilayered and flexible to allow for a range of performance and classroom uses as well as event "moods" while the general lights create an overall surface when illuminated, giving order to the collective curved agora of the full chorus.
The windows have motorized roll shades for lighting and glare control and for acoustical absorption, including black-out control for performances. Additional acoustical shades act as projection screens which close to cover teaching monitors. The choral white boards further extend the multivalent nature of the room's flexibility for various creative and instructional programming.