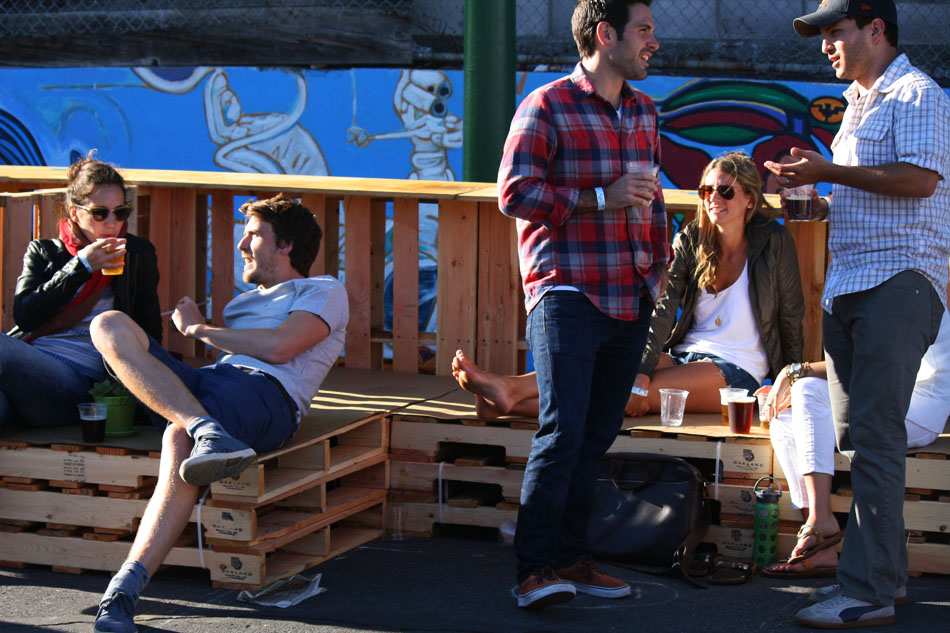 INTERSTICE Architects designed and led the volunteer effort for the fifth year running, transforming Folsom Street in the Mission neighborhood into a dining district filled with people, food and festivities.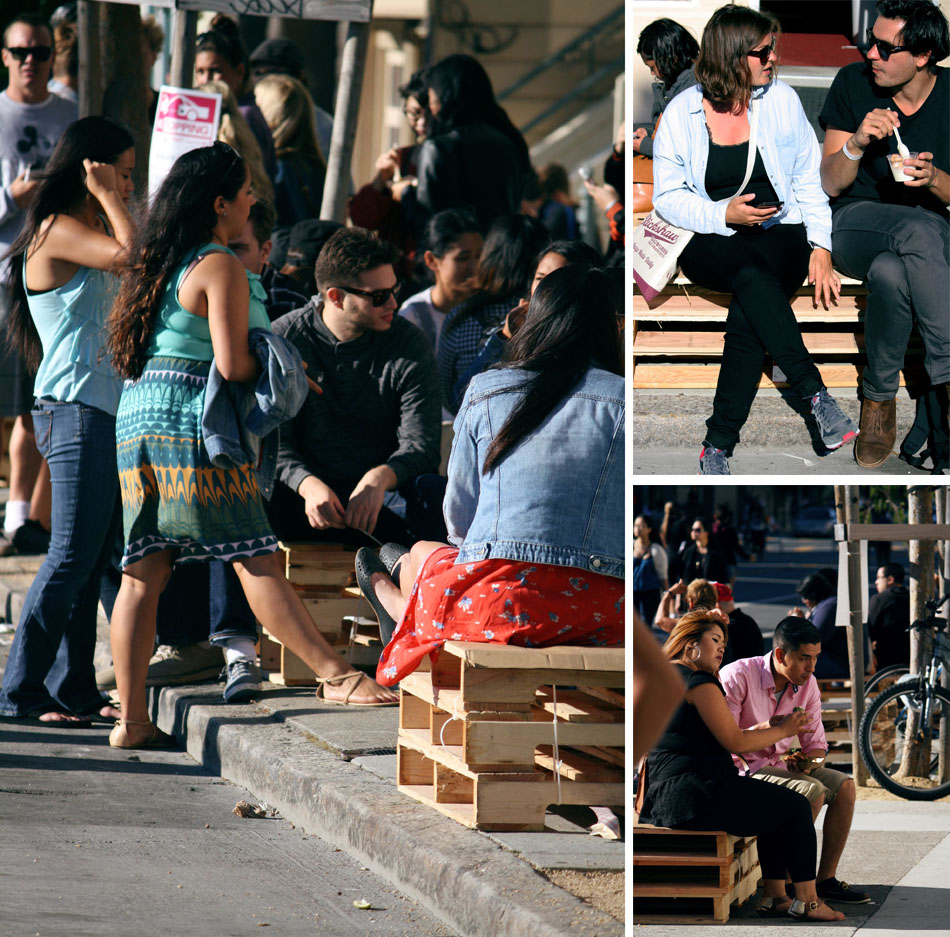 IA's street furnishings design re-purposes shipping pallets to create banquettes for seating, eating, socializing, dining and drinking.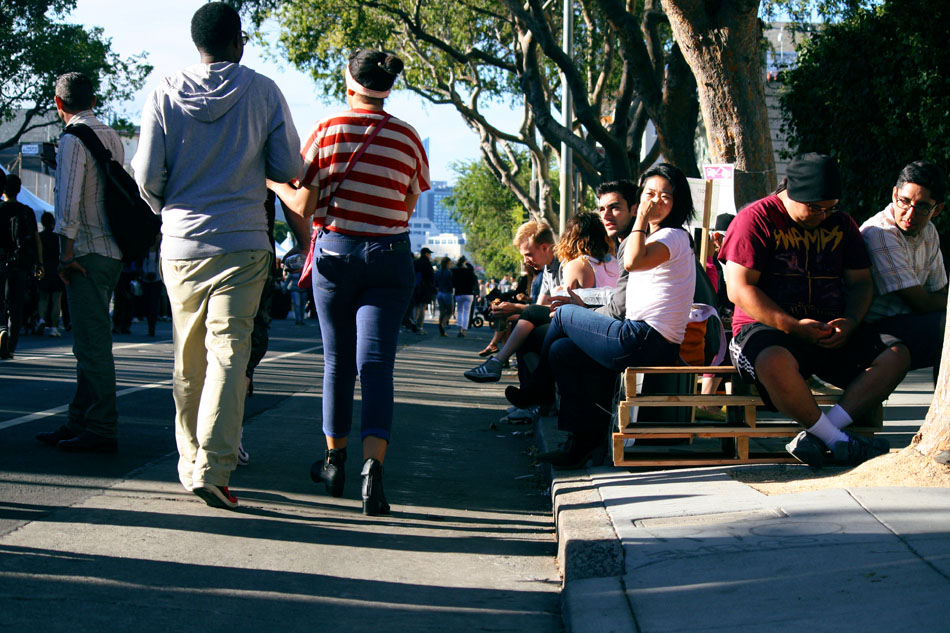 IA designed an open bar that allowed the 21+ crowd to relax in the sun. The grid and pinwheel form allowed for different numbers of groups to inhabit the space comfortably… while encouraging interaction.