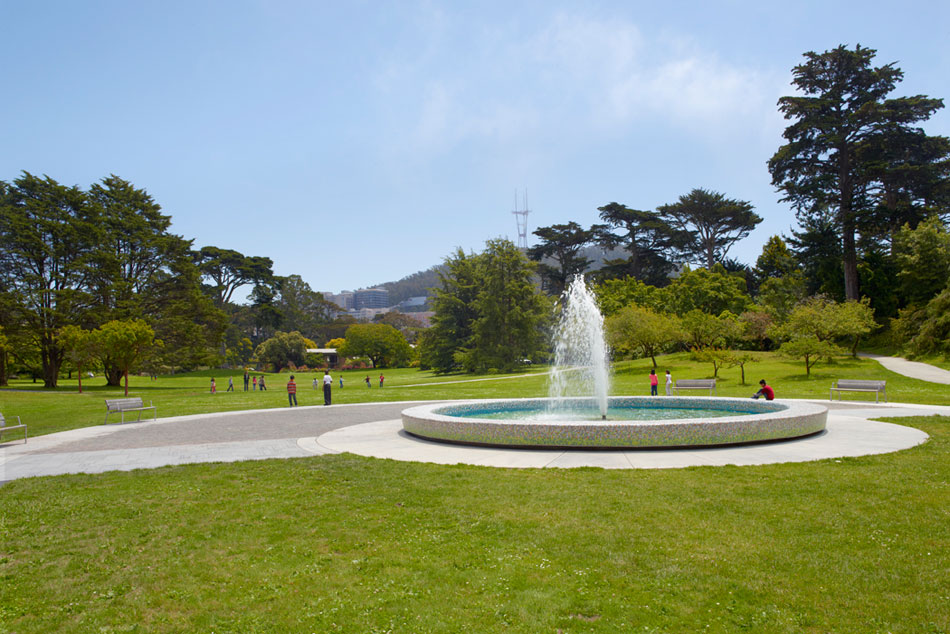 The San Francisco Botanical Garden Fountain Plaza project revitalized the existing fountain plaza, simplifying and unifying the entire space to provide a generous outdoor venue for receptions and events around the fountain centerpiece. The plaza was resurfaced with a granite paver that leads up to the central fountain, providing an uninterrupted paved plaza that is a place of tribute and commemoration, a meeting place for visitors and docents, and an important venue for festivities.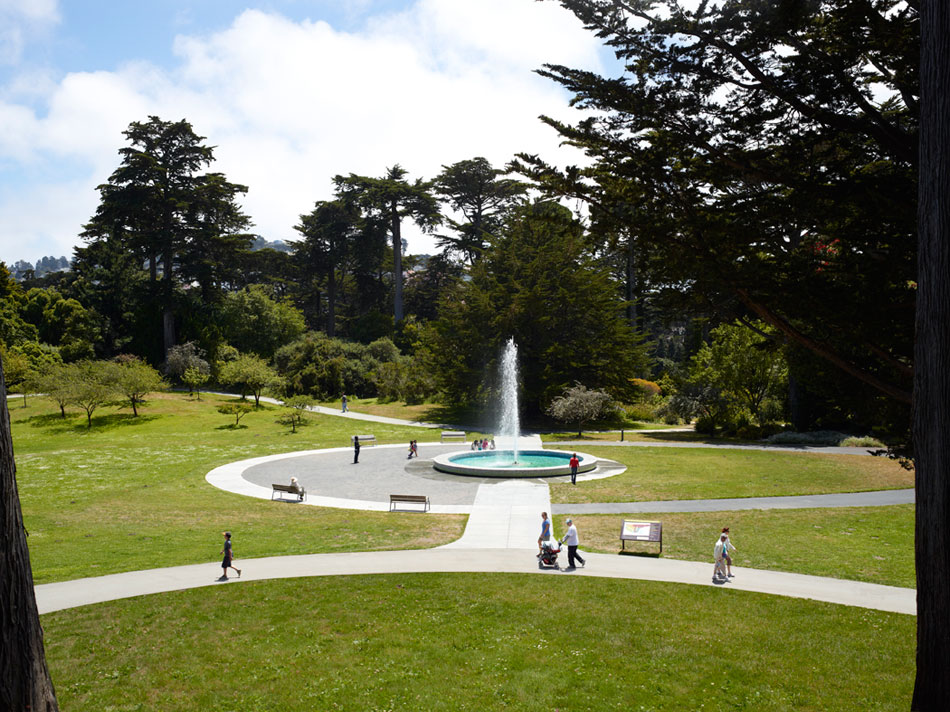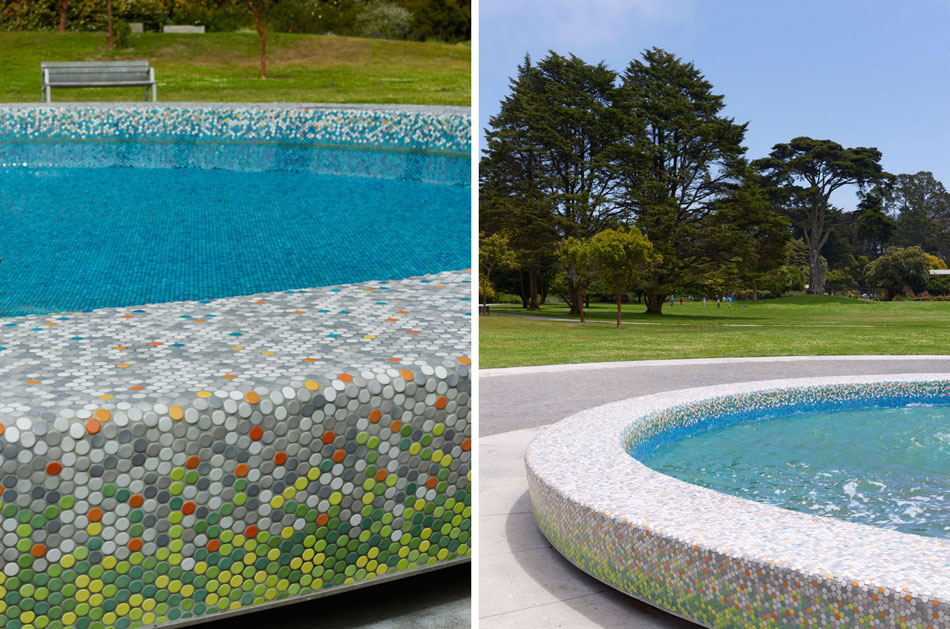 SITE: San Francisco, CA
SCOPE: SF Botanical Garden Fountain Plaza
DATE: Completed 2012
The fountain was retiled to provide a glistening and animated focal point. A granite paver band and pavers surround the central fountain, providing opportunities for tribute inscriptions on the pavers, the installation of donor benches along the perimeter, and lastly, the inscription of names of the individual gardens in the perimeter paving to provide orientation to garden visitors.