Inspired by the innovation business incubators common to the South of Market (SOMA) district, the space is designed to accommodate functions ranging from primary residence and personal office to primary media and guest accommodations and business, technical and service functions. The design completely renovates and updates the entire building, including landscaped courtyards with lighting, seating and interconnected interior circulation. A rooftop garden compliments the sleek, modern amenities, providing a lush, park-like common space and an outdoor kitchen to enjoy gathering.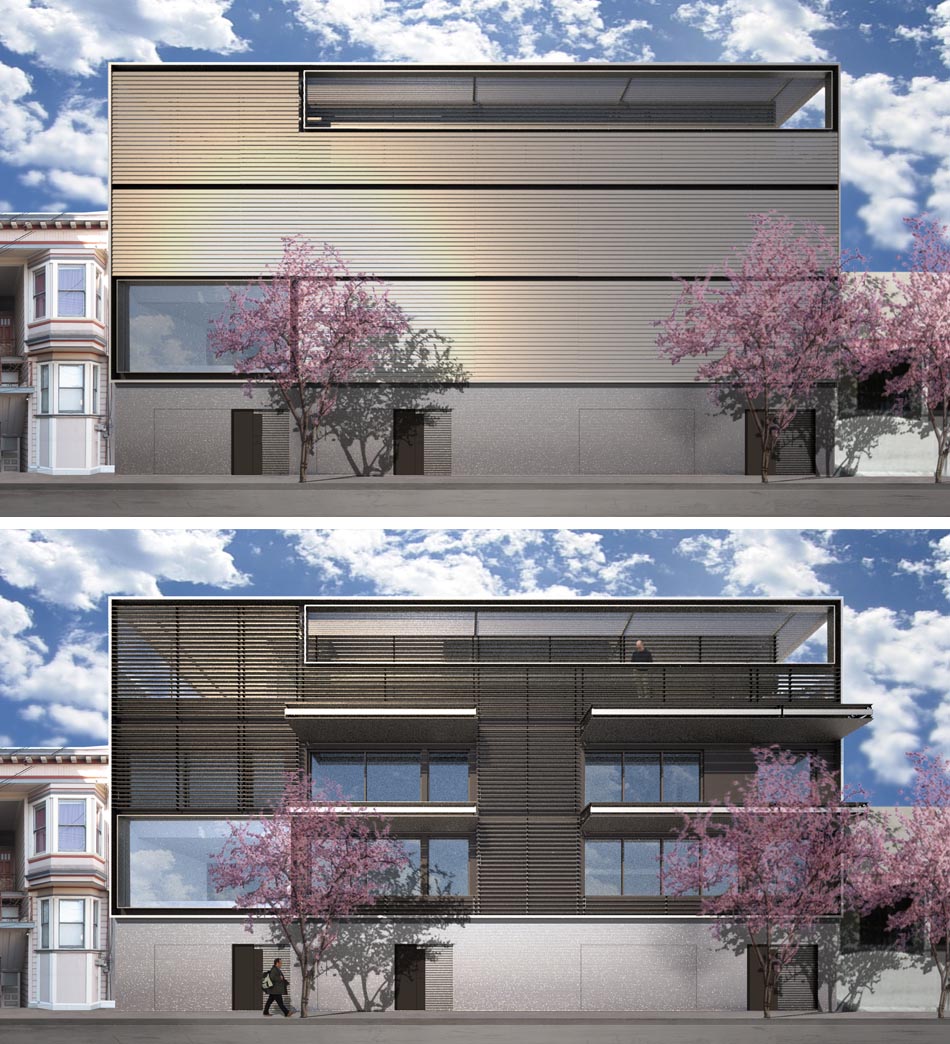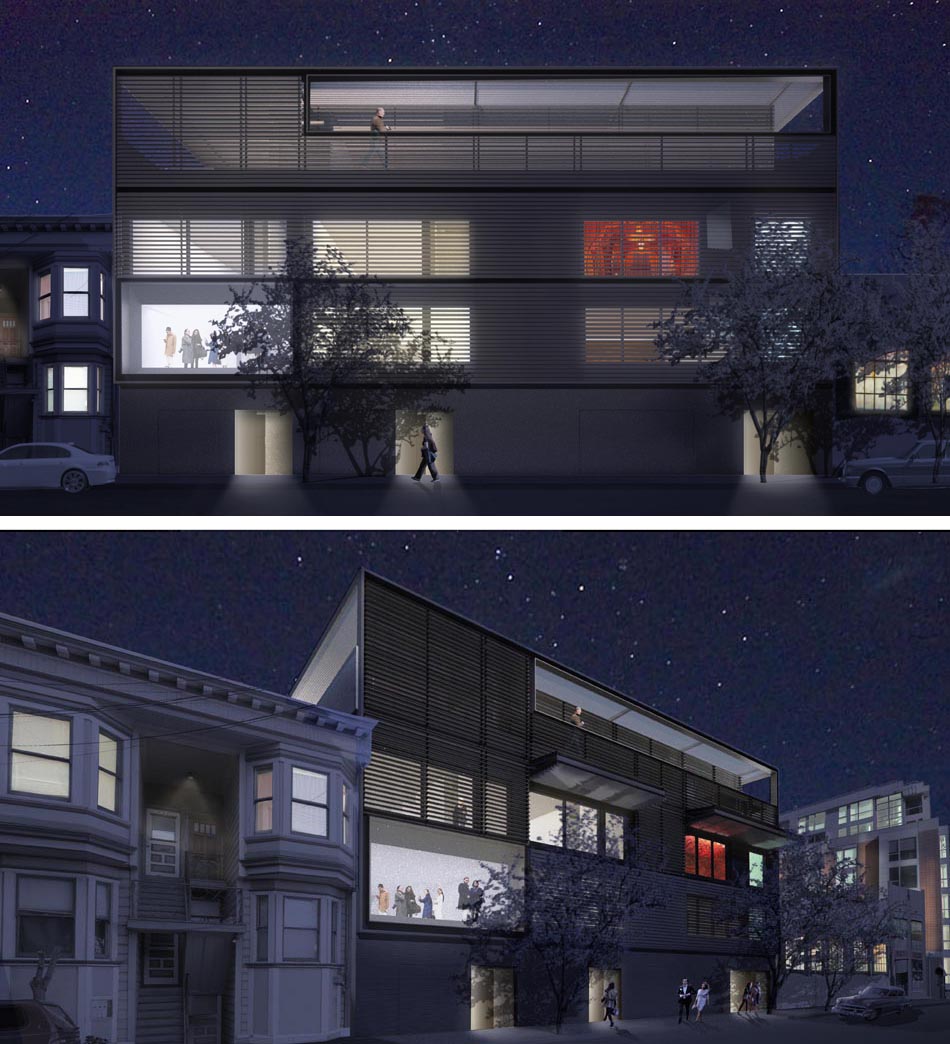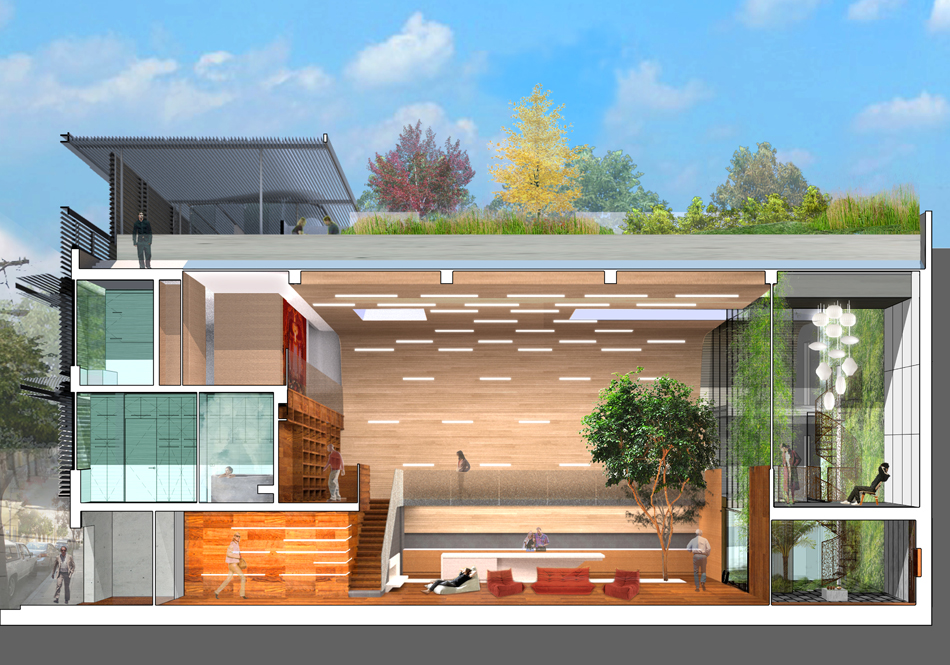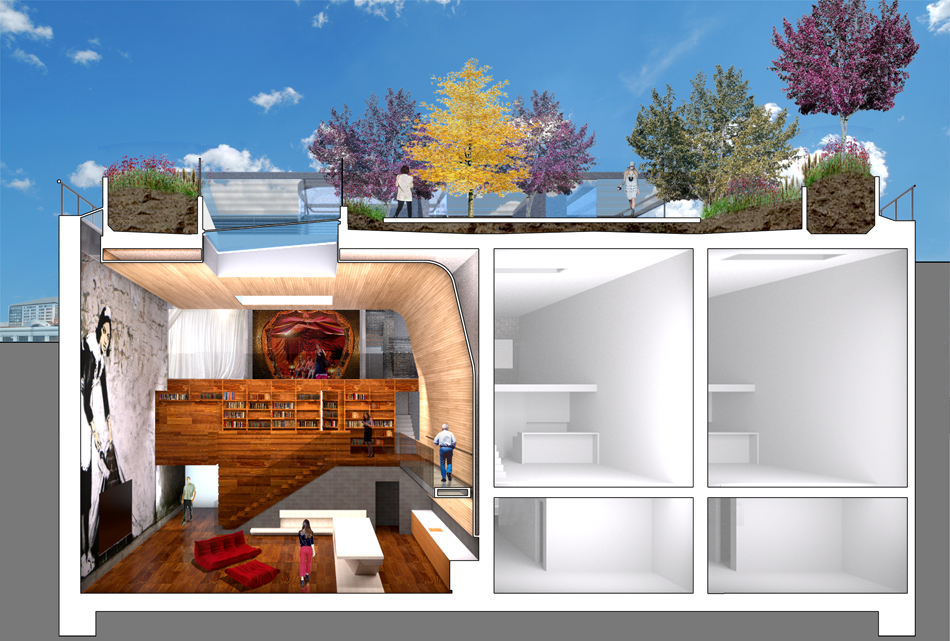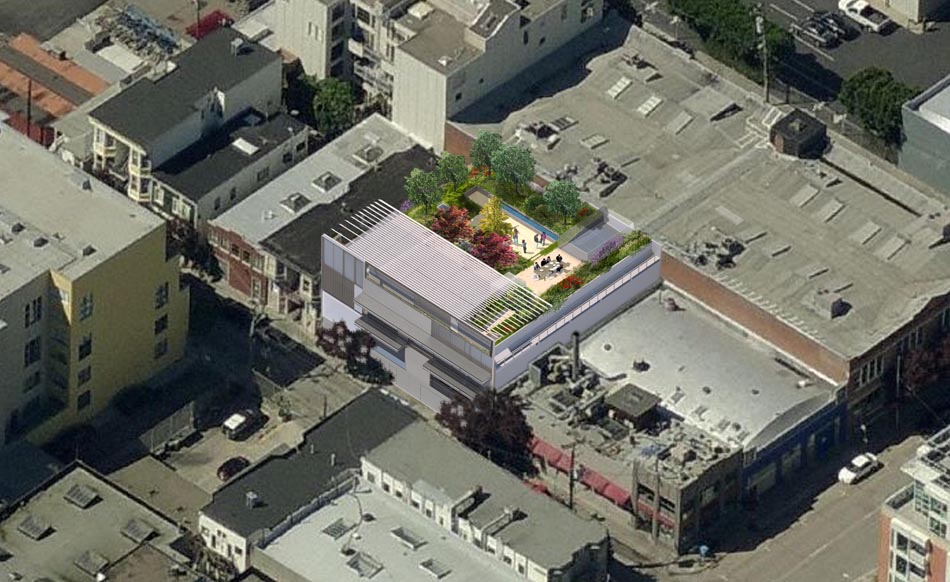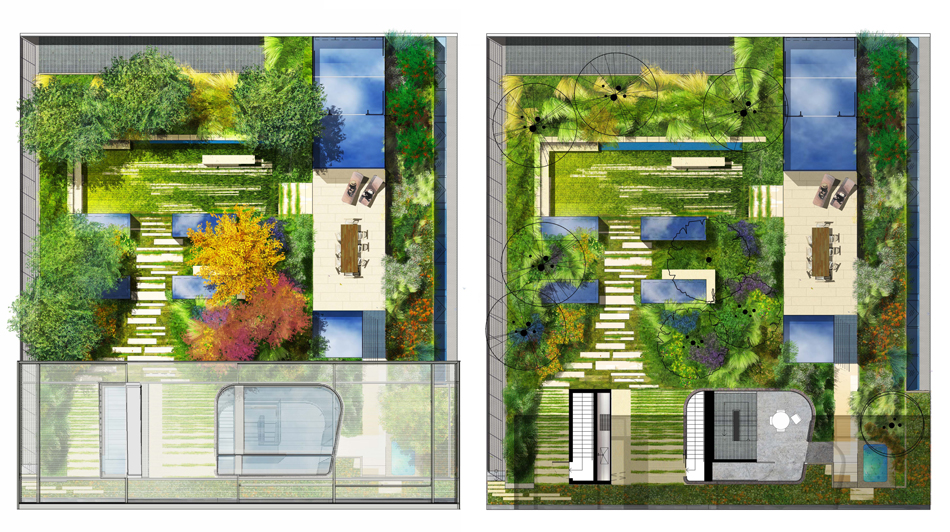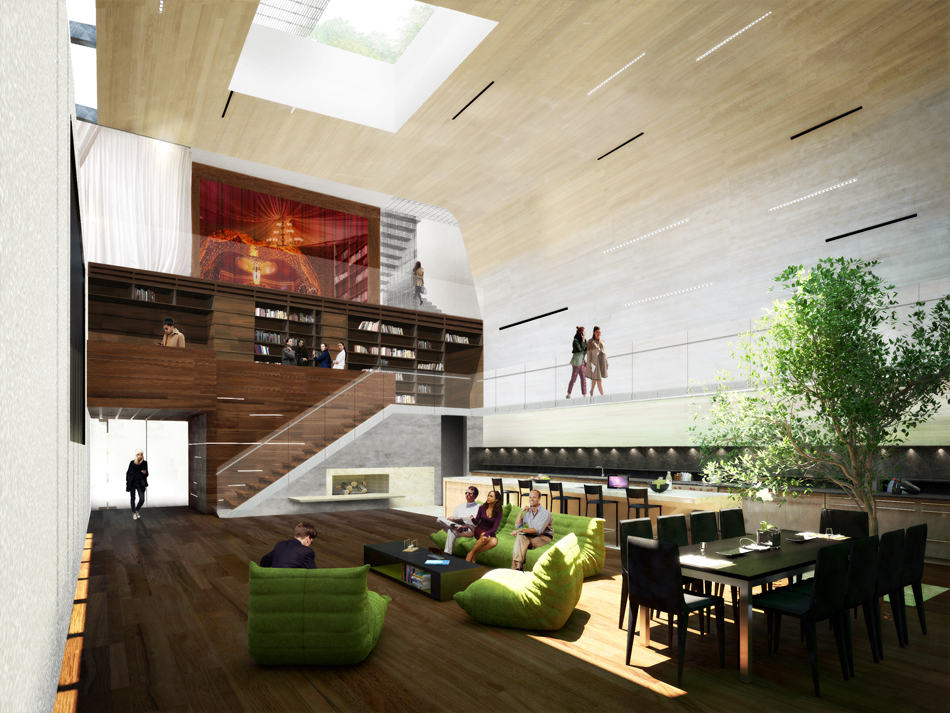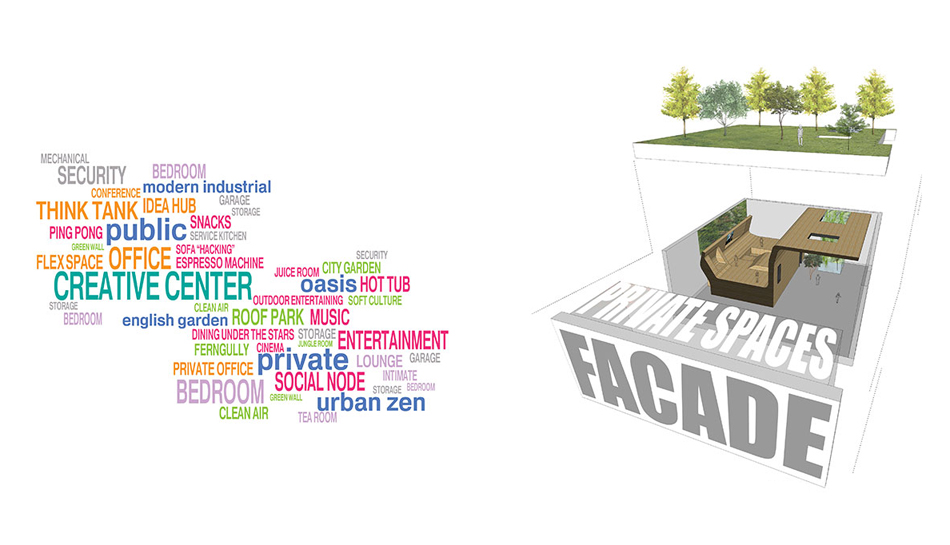 SITE: San Francisco, CA / SIZE: 6.3 Acres
SCOPE: Renovation and Remodel of three-unit live-work loft building in the SOMA district of San Francisco
DATE: 2012
The roof garden is a shared open green space over the roof of the entire building – it is to be perceived as a park like setting with lush mature plantings and sinuous landforms in which skylights from the units below appear as lit night elements punctuating the landscape. The edge of the park is a dropped infinity edge allowing it to blend with the surrounding cityscape and yet providing screening and privacy within its midst for programmatic elements of varying degrees of intimacy. The units all have access stairs onto the main park roof top level under a unifying sheltering trellis form which is an extension of the facade louvered system.