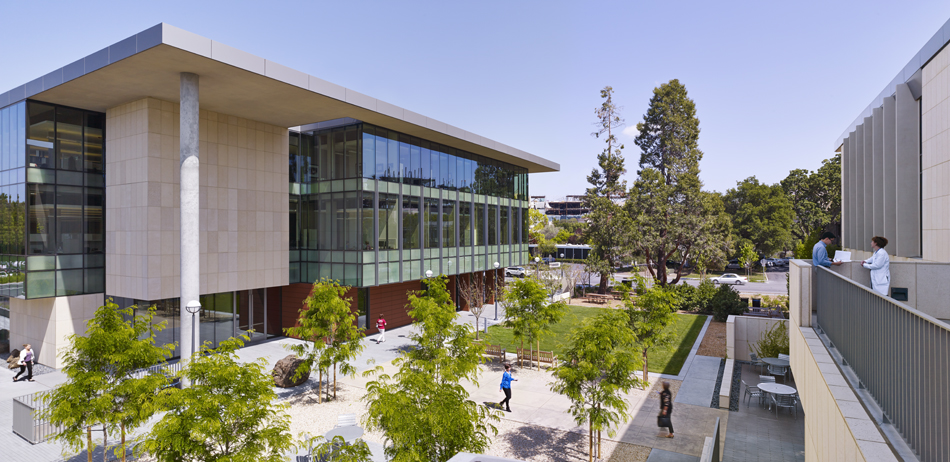 Jeremy Bitterman
The Landscape for the new CJ Huang Asian Liver Center at Stanford University Medical Center is designed to connect to the existing Freidenrich Center for Translational Research to form an integrated campus of research and office buildings. With shared intermediate courtyards and a multi-use lawn space for events, the landscape enhances and extends the pedestrian experience from the main campus.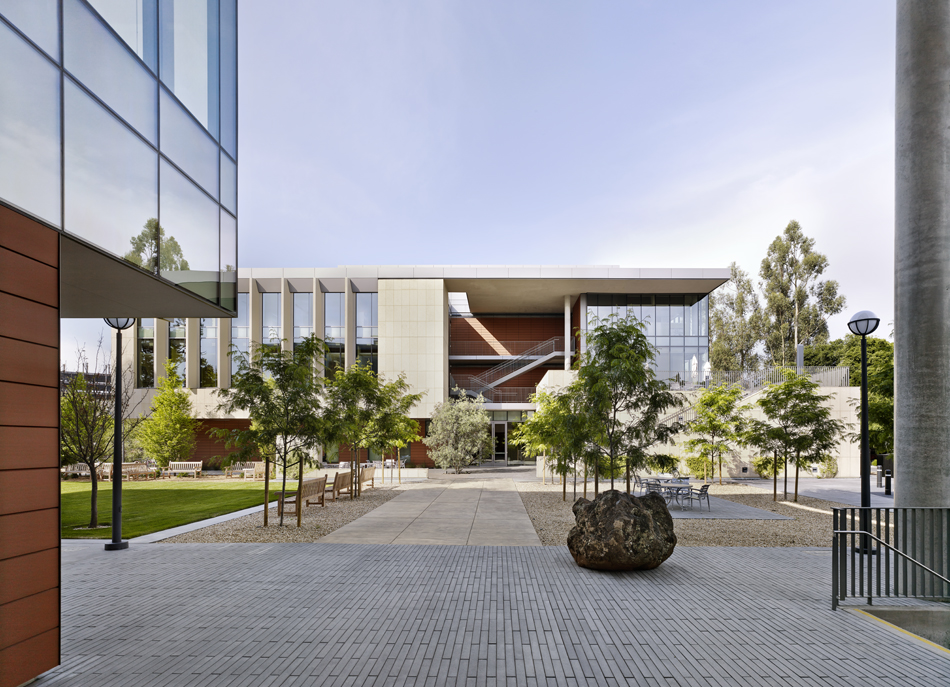 Jeremy Bitterman
Jasper Sanidad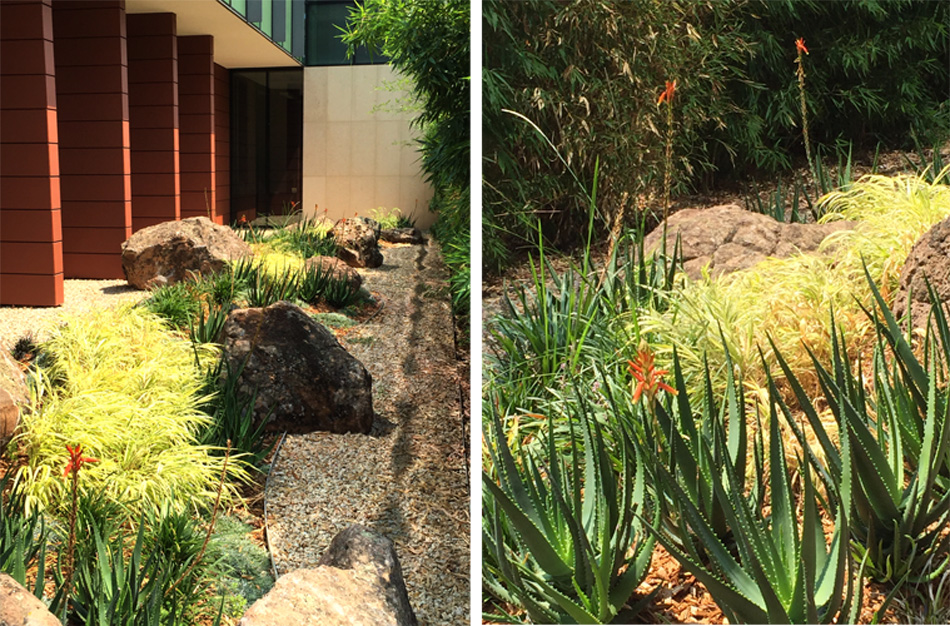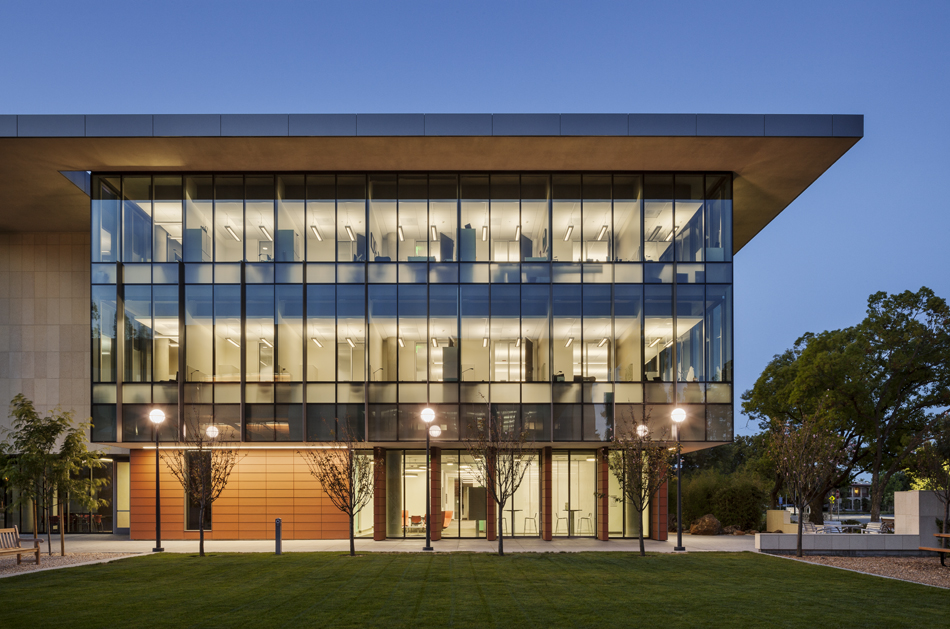 Jeremy Bitterman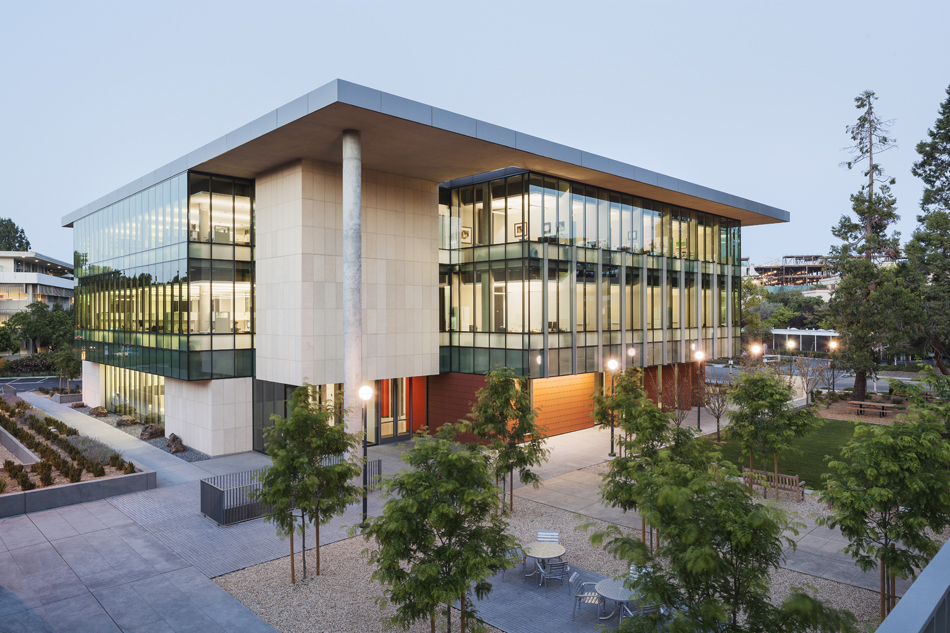 Jeremy Bitterman
SITE: Palo Alto, CA / SIZE 16,000 sq. ft. landscape
SCOPE: Landscape Architecture
DATE: Completed 2014
TEAM : INTERSTICE Architects (landscape)
WRNS (architecture)
This site connects to the larger Stanford Campus and as such is pedestrian and bicycle transit-oriented, while also providing for arrival by bus transit and automobile. The pedestrian entry from the road approaches on a walk-way through to a courtyard defined by a stone clad wall.This entry courtyard connects to a contemplation garden that is also the pathway to the director's office. The courtyard space that is created between the two buildings creates a dynamic, flexible environment for daily, casual use and enjoyment by visitors and employees as well as a space for special events. This outdoor space is defined by to "rooms" – one located to the north within a grove of trees with movable chairs used to occupy the shade; and a more southerly room that is an open lawn with tree planting and fixed seating around its perimeter. The third element of the courtyard is an east-west promenade connecting the Freidenrich Center and the CJ Huang Building.