Studio Gang Architects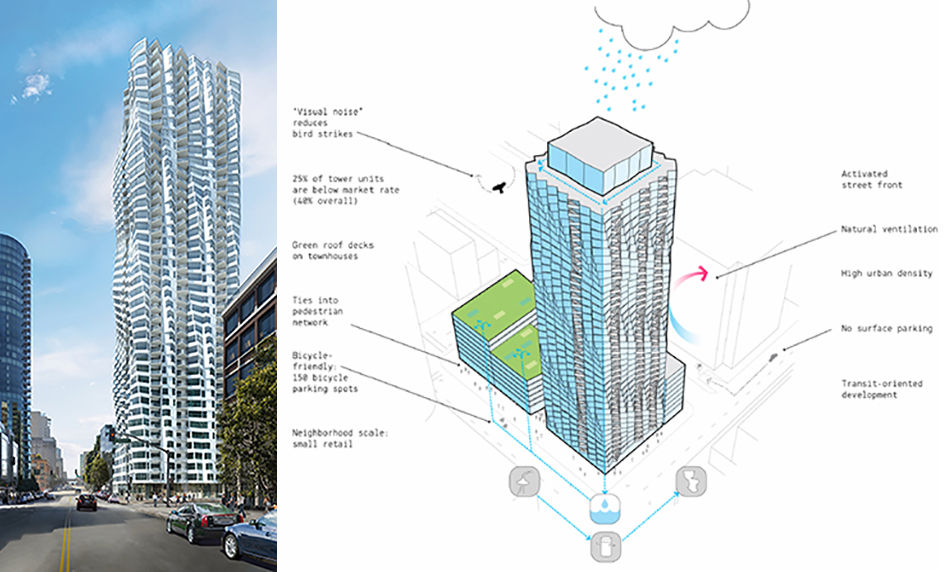 Studio Gang Architects
Conceptual Site Section
MIRASF  at 160 Folsom Street is a mixed-use and residential development at the heart of San Francisco and directly adjacent to the San Francisco Bay.  The Tishman Speyer-led project is located within the South of Market Transbay redevelopment area and includes over 390 residential units and resident-serving open space at the ground level and on four above grade levels, including a second level resident courtyard, fifth floor amenity terrace, private terraces, and two levels of green roofs.  The project is targeting LEED gold and is including a significant greywater re-use system for irrigation.
Clementina Commons Elevation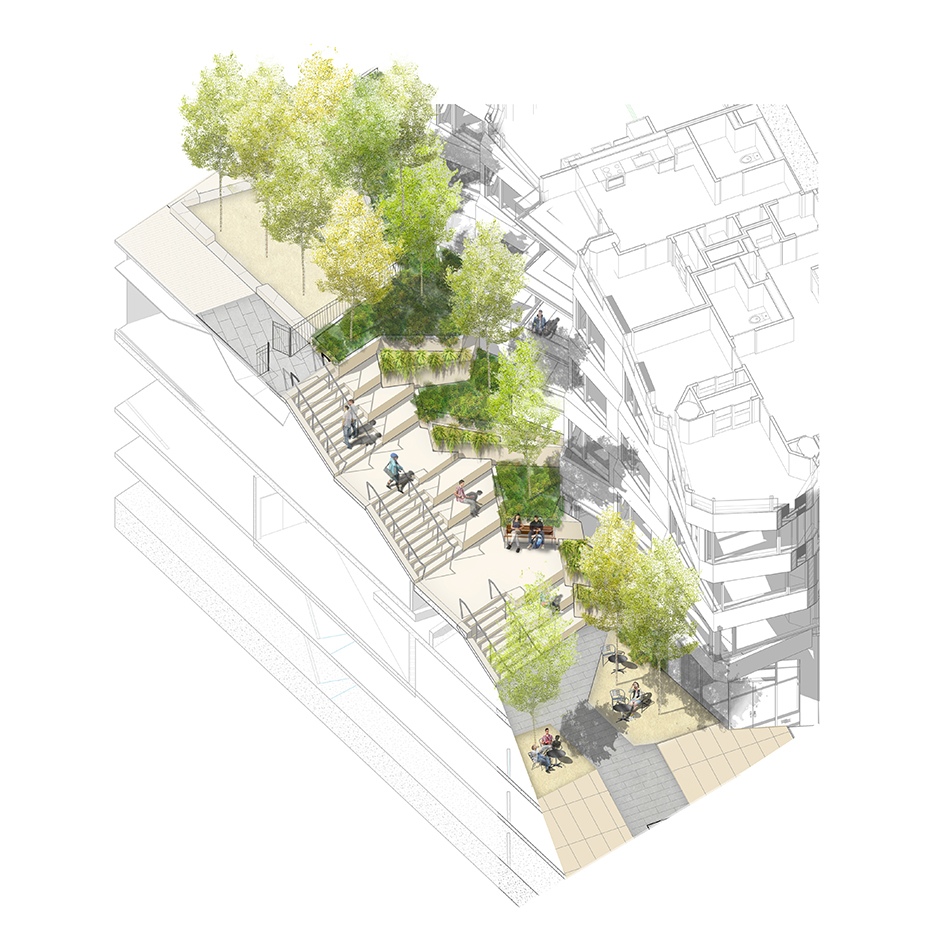 Folsom Tribune Stair
Street View of Folsom Tribune Stair
Podium Courtyard Concept Sketches
Location: South of Market District, San Francisco
Owner: Tishman Speyer
Client: Studio Gang Architects
Scope: Landscape Design through Construction
Program: Streetscape, Podium courtyard, Amenity terrace, Green roofs
Status: Construction; Completion 2019
The design encompasses streetscape on three existing frontages and the establishment of a new block of Clementina Street with a mid-block green space, entries to proposed townhouse units and as a pedestrian and vehicular neighborhood connection.  The Main Street and Spear Street streetscapes will include broad sidewalks with linear park pedestrian amenities.  Folsom street is a newly landscaped and broadened boulevard connecting the neighborhood to the Embarcadero and Bay.
This complex on-structure landscape project aspires to balance human development needs with the creation of ecological benefits to the surrounding area. The design realizes the potential of a building to sponsor a landscape that improves the urban environment through water conservation strategies, provision of avian and insect habitat, vegetated roofs and tree-filled courtyards and streetscapes.