Bruce Damonte
A transformative landscape approach completely re-configures the social hub of the 87 year-old USF Campus. The Science Center project, sited at the very focus of student life, demanded a new landscape typology that occupies "center stage" as it weaves through the primarily underground building. The design creates high-performing, multi-level "outdoor-classrooms" that treat, infiltrate and collect storm-water, support diverse native plant communities, and re-establish the social heart of the campus for students, faculty, staff and visitors.
Sean Airhart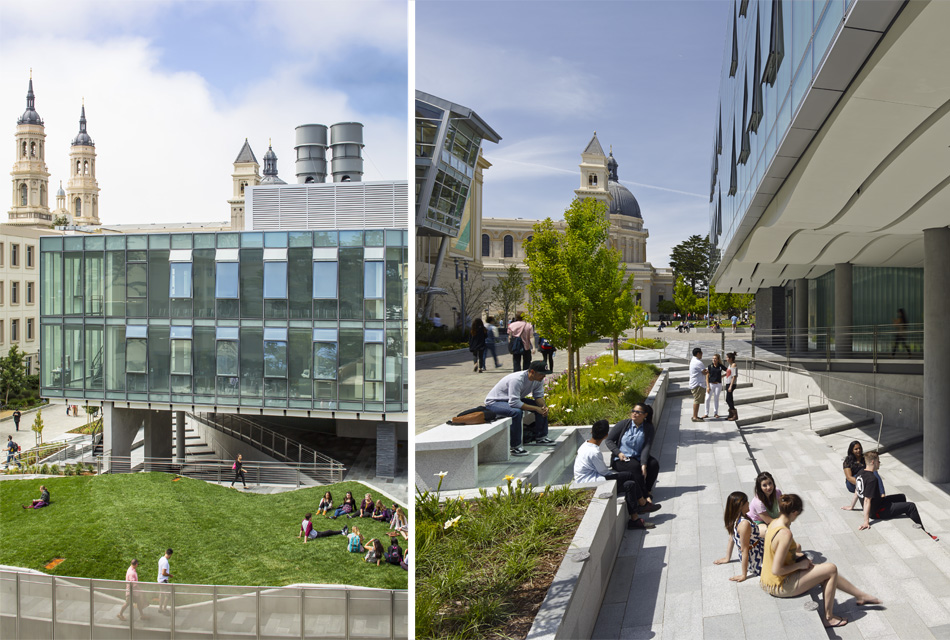 Bruce Damonte
Bruce Damonte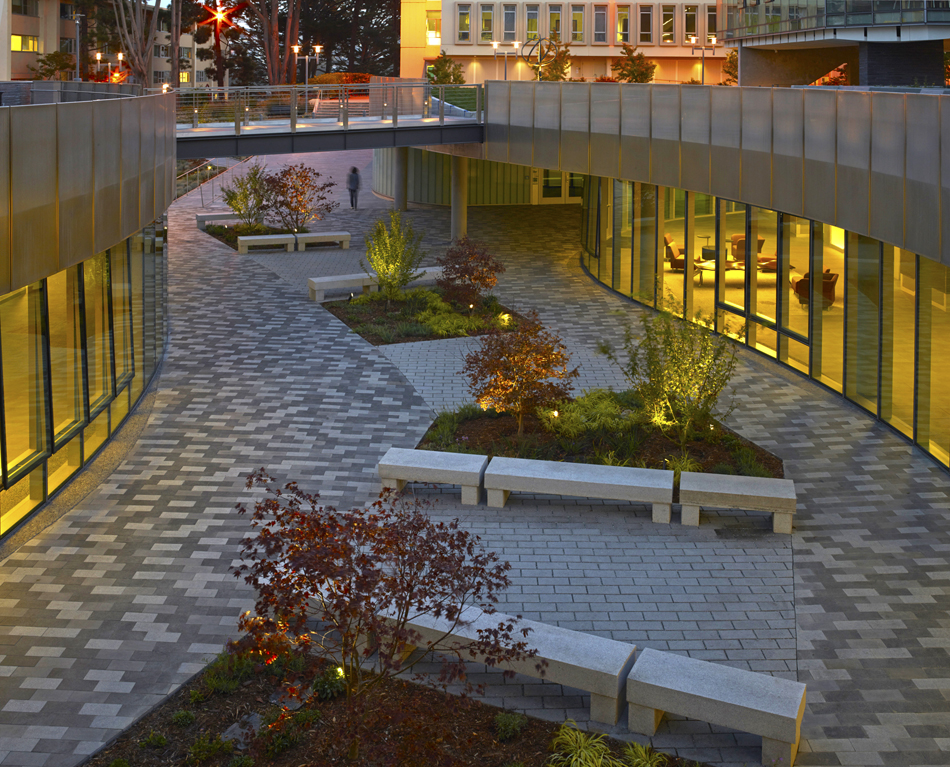 Marion Brenner
Marion Brenner
Bruce Damonte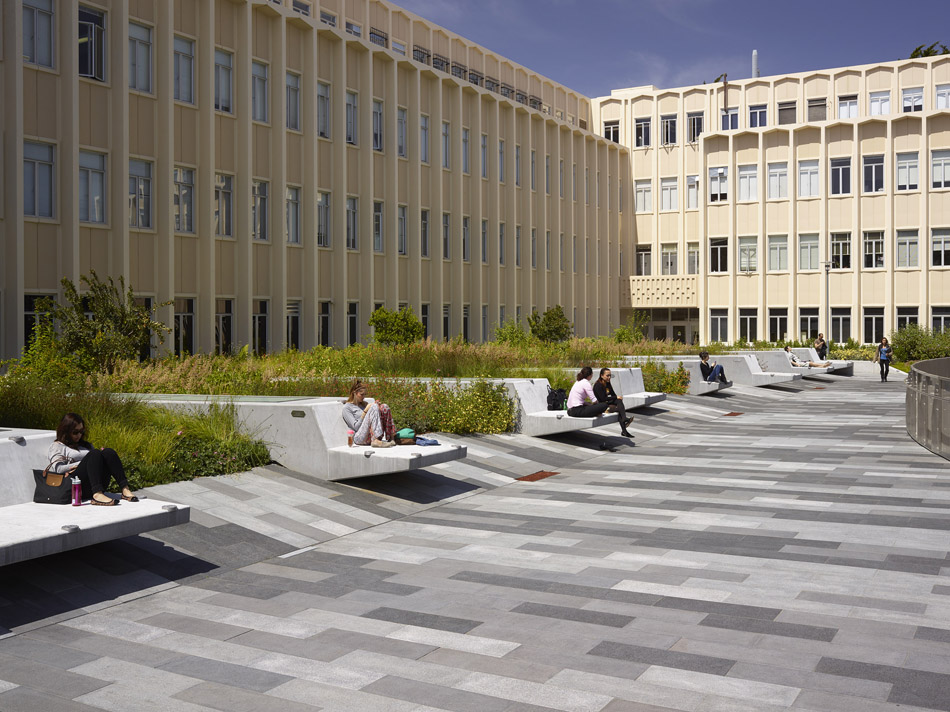 Marion Brenner

Marion Brenner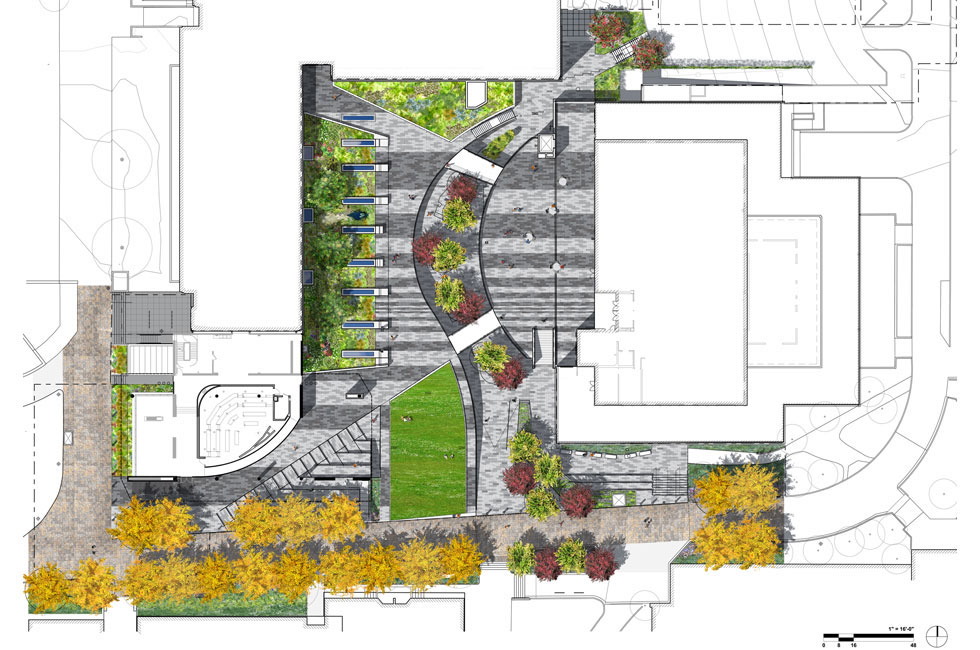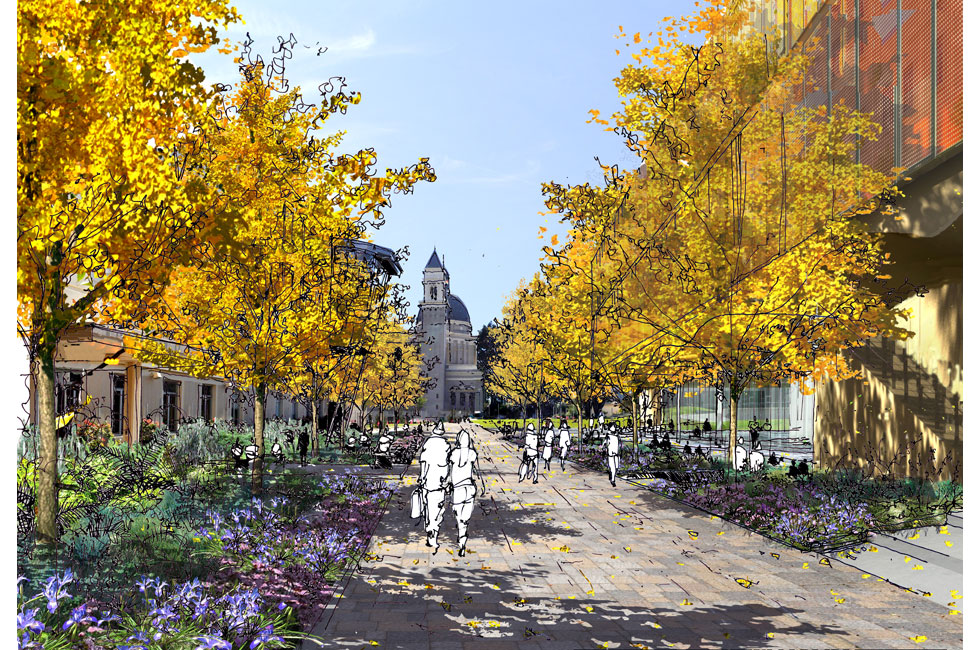 PROJECT:
Center for Science and Innovation, USF
OWNER:
University of San Francisco
SCOPE:
Concept through Construction
DATE:
Campus Walk – Completed 2009
Building and Plaza – Completed 2013
SIZE:
2 Acres
COST:
$5 million for landscape
TEAM:
INTERSTICE (landscape architect)
NBBJ (architect)
BKF (civil engineer)
Forell/Elsesser Engineers (structural)
Timmons Design Engineers (MEP)
AWARD:
ASLA NCC Merit Award 2014
Breaking from a century-old tradition of landscape being subservient to buildings, this radically integrated design solution placed over two-thirds of the new building below ground, comprehensively redefining the existing plaza, as a multi-level, landscape connecting interior and exterior space and program. Limited land and topography demanded an unprecedented level of integrated project design and delivery, and created a building and landscape typology that fully engages the topography, making it difficult to distinguish "landscape" from "architecture". By establishing multiple circulations, accesses and overlooks between interior and exterior, the design creates an experience of moving seamlessly between various expressions of "ground" on three separate levels at this nexus of the campus.