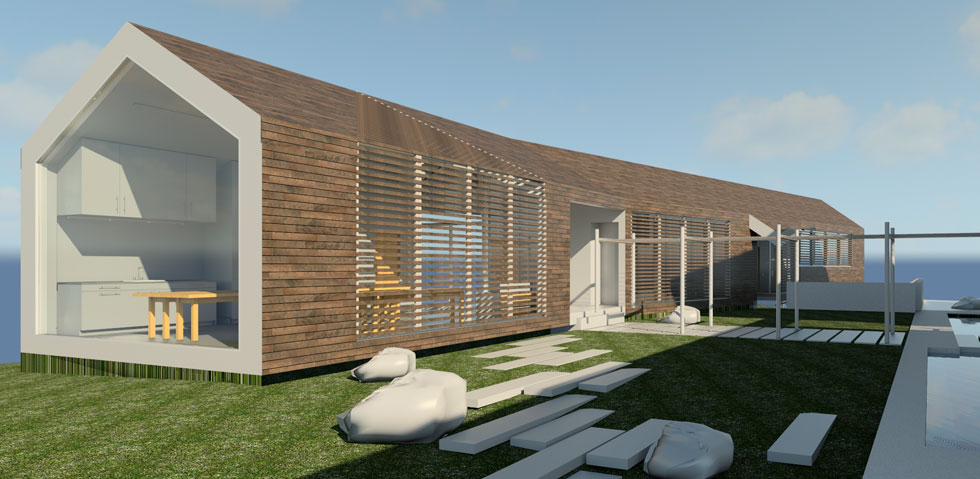 The house is built upon the precept of maximizing the site's potential for landscape and views of the surrounding mountain ranges, contrasting the typical suburban development model which maximizes building volume at the expense of the landscape. In order to exploit these views and answer to the client's desire to experience the climate of the desert in various degrees of exposure and control, the house's program is split into discrete volumes sheltered under a large wrapper. This wrapper elevates the landscape of the site, creating a planted roof deck from which to enjoy a 360 degree view of the mountains. Adjustable wall enclosures on the first floor fold and slide away, blurring the boundaries between inside and outside. The guest house contains the studio, office, and guest quarters, and is situated opposite and standing in formal contrast to the main house as an extruded archetypal gable roof form. The guest house overhangs the front driveway sheltering the car-park / rock-climbing wall below.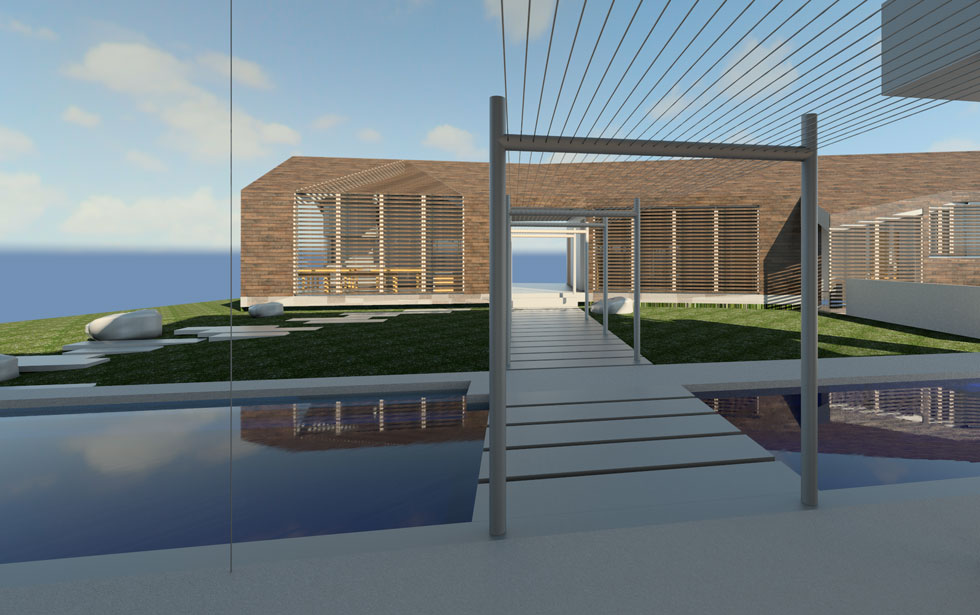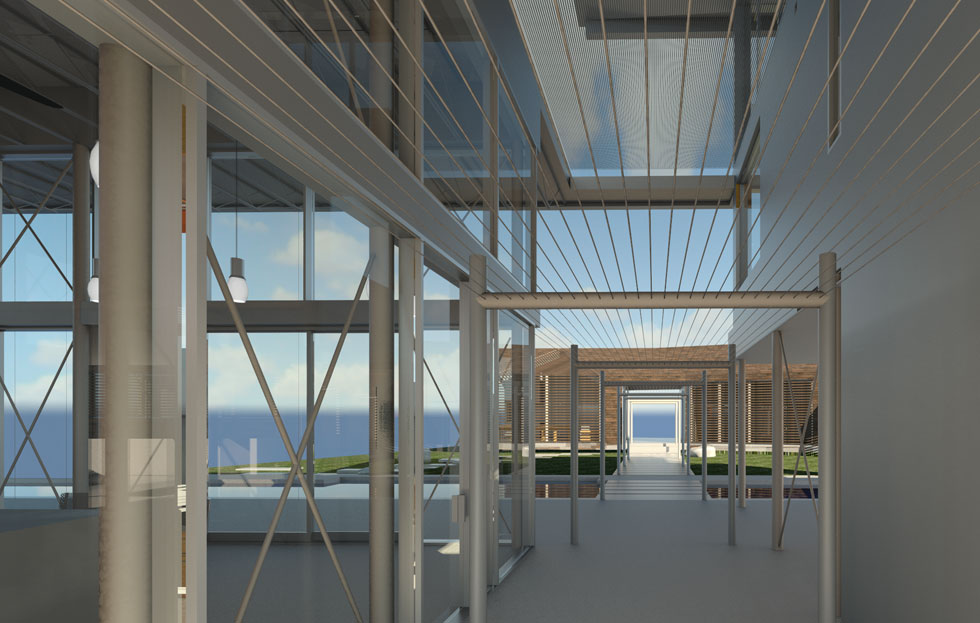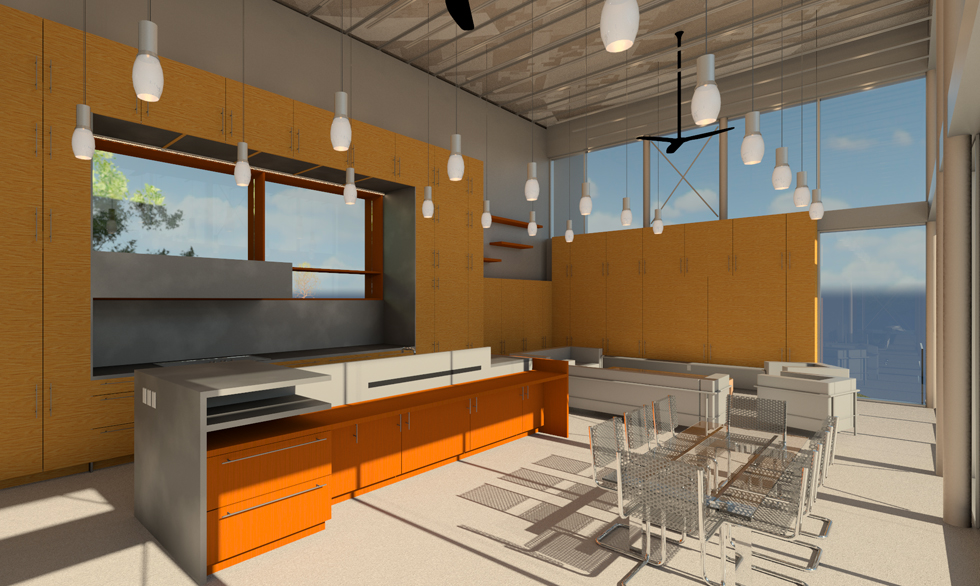 SITE: Henderson, NV / SIZE: 6.3 Acres
SCOPE: Design and Construction Oversight for new private residence
DATE: 2014
The site is organized and grown through the implementation of both Eco-structures and Agri-structures which create a highly concentrated wetland ecotone. These structures include redistributed land form, low-impact access catwalks, and distribution networks, which together generate a site-wide Plot nursery for desperately needed habitats and endangered native species. The Plots are the biomass products of emergent wetland ecologies. The surplus production of the Plots is exported to other sites as they become available due to rising sea levels.
The simple flexible armatures, in turn, create program opportunities within the Plot nursery.  The initial infrastructure recedes over time as proactive ecologies succeed.  The Agri-structures remain, and are slowly reclaimed by the rising sea, eventually establishing a thriving marine estuary to become a destination for scientists, eco-tourists, and local residents alike.  Our proposal is designed to remain perpetually unfinished, cultivating and capitalizing on emergent growth and flux, as the first node in an engineered remediation network of ecological and agricultural infill sites bay-wide.